Where the Party Is: Palace of Wonder and Cafe de Paris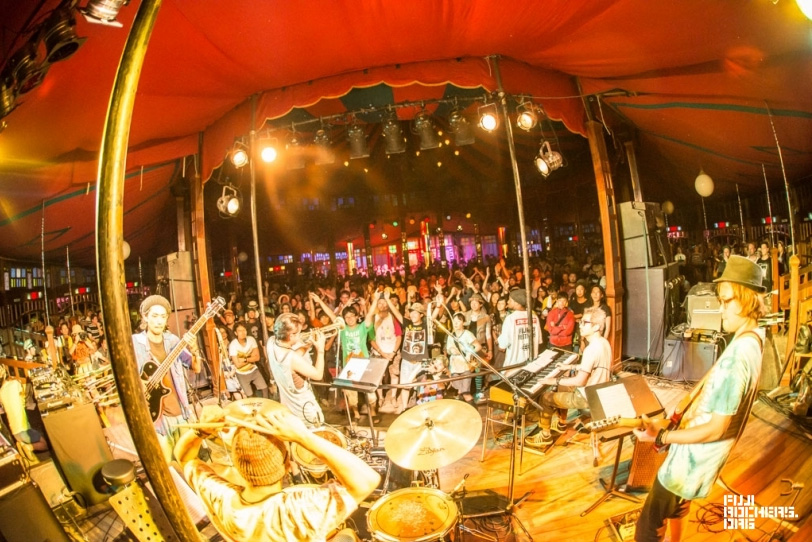 The lineups for 10 of the 11 small stages were just announced last Friday June 3, and even if you are not familiar with all the acts, rest assured, these stages will be tons of fun! For it is these stages that the Fuji Rock carnies call home, coming out of their subterranean musical grottoes to bedazzle fest-goers with their sly musical magic. Only the Rookie A Go Go lineup is still to come. (Check new additions to the lineup here.) So this is a perfect time to continue with our Comprehensive Guide to the Small Stages of FRF.
But first, a rock'n'roll caveat. In the documentary Gimme Shelter, as the Rolling Stones were preparing for Altamont, Mike Jagger was quoted as saying, "The concert is just an excuse, really…" And then, mid-sentence, he trailed off into dreamy rapture, as if he had just discovered the thing the concert was an excuse for somewhere in the middle of his stoned-out mind.  There are at least 11 small stages at Fuji Rock and even more festival areas. To paraphrase Lord Mick, the big stages are just the excuse, really…  for the small stages, because that's really where the festival springs to life.
In our last guide to the small stages, we looked at the chill-out zones. This time, let's focus on the party spots, namely the Palace of Wonder complex and Cafe de Paris. And as the Palace actually comprises several separate stages/areas, we will also break that down.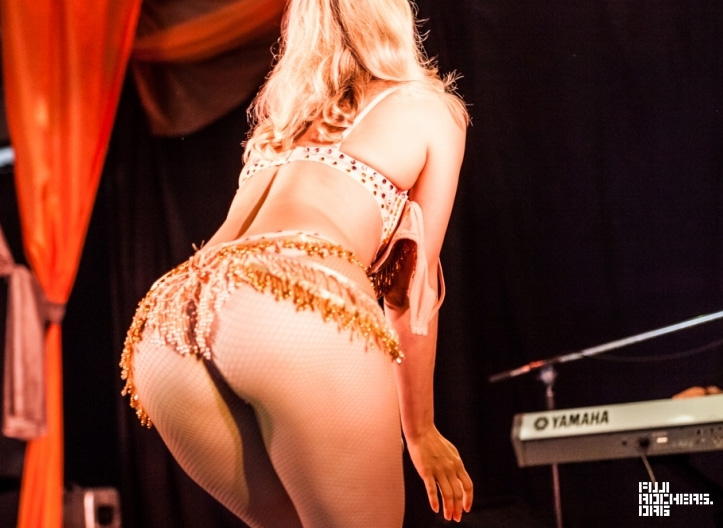 Cafe de Paris
Burlesque could be perceived as quite naughty if late at night, so why not have it in the afternoon instead? Cave de Paris is a large tin shed converted to a daytime speakeasy another 15 minutes walk past the Field of Heaven, sitting at the "alternative end" of the Fuji Rock site. Strippers and pole dancers alternate with cabaret acts and retro jazz. Grab a mojito at the bar. Then another. And another.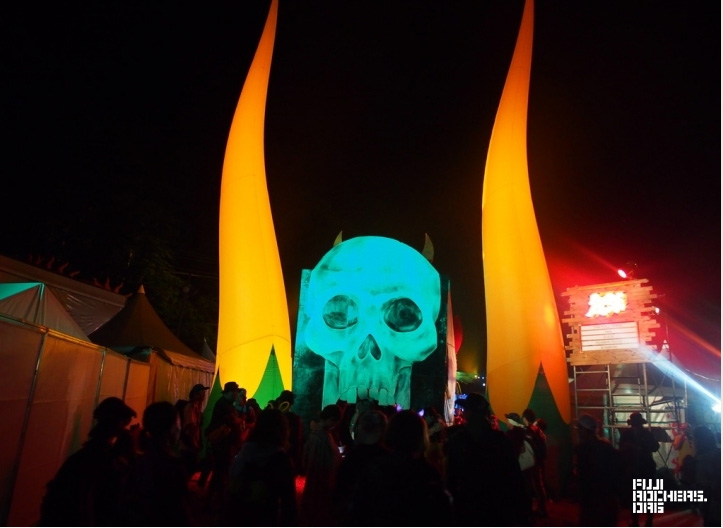 Palace of Wonder
Fifteen years ago, this was not an official festival area, it was just a place where people kept drinking after all the other stages shut down. Joe Strummer of the Clash once tended a camp fire here. Fuji Rock gradually made P.O.W. into an official area, but still keeps it outside the festival gates, so it is technically free to enter for anyone. Open from 10pm to 5am daily, it is the festival's official afterparty, populated by its own brand of freaks and weirdos, though before 3am it can feel reasonably mainstream. The vibe is set by a sculpture garden of scrap metal bizarrities by the UK's Mutoid Waste Company — some of the sculptures breath fire. There several food stalls and, well, now that I think of it, 5 stages here: Rookie A Go Go, Crystal Palace tent, the circus area, Miniscule of Sound and Milk in Vegas.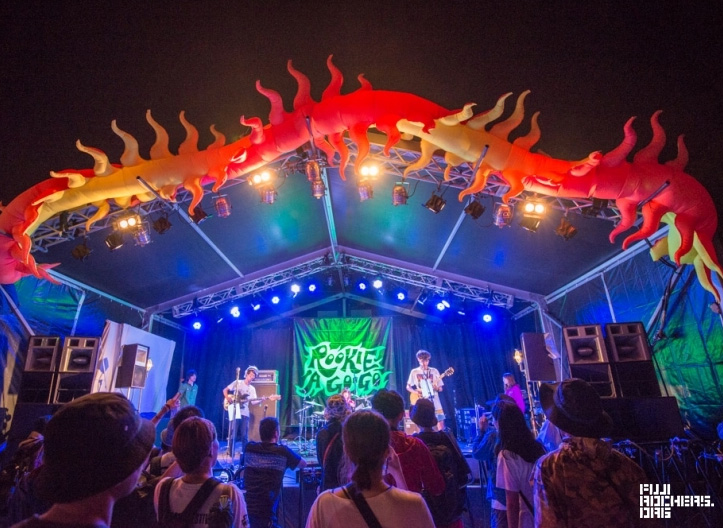 Rookie A Go Go
This stage hosts an annual competition for young bands, running from 10pm to 4am daily. The prize: a slot on one of the main stages in Fuji Rock the following year. The atmosphere is like an underground rock club, and fan voting is important in determining the winner. Many quality bands have cut their teeth here, including Mass of Fermenting Dregs, Autopsy of a Drowned Shrimp, Bombori and others.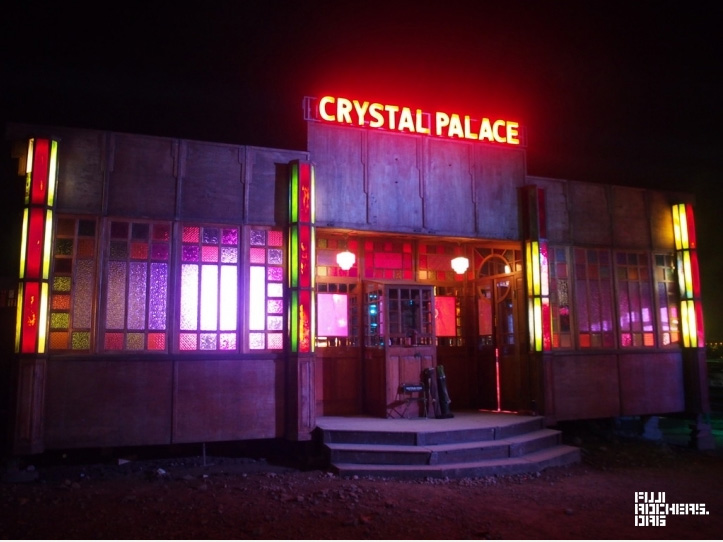 Crystal Palace Tent
A marvelous, luxurious, octagonal tent over a wooden dance floor, a cabaret for ska and danceable jazz. Capacity maxes out at about 300 and for popular acts there will always be a long line, so get there early. The bar serves only champagne, Guiness and Black Velvets. Many of the acts are special to the Crystal Palace, like brass bands in matching suits or DJs spinning collections of rare Jamaican 45s. A few acts from the main stages will also play after-hours sets here, such as Wilko Johnson (last year), or the DJ set by The Specials' guitarist Lynval Golding, or that unforgettable night when Manu Chao played unannounced!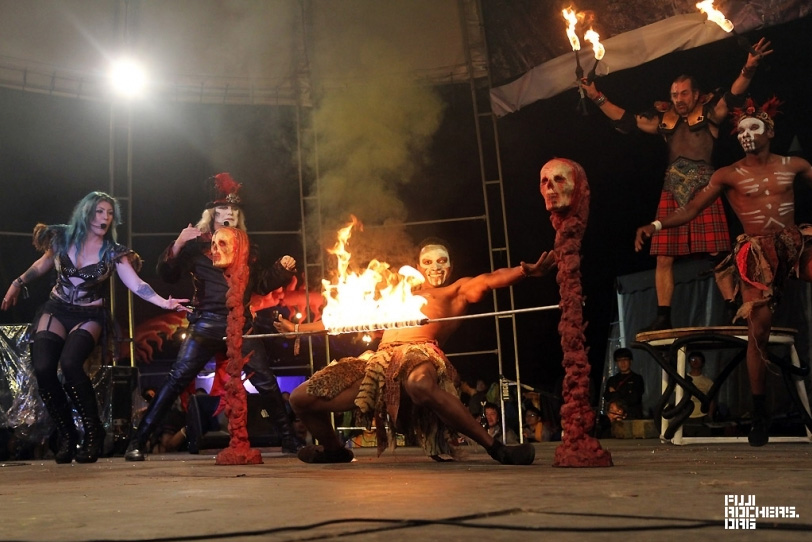 Palace Arena
Outdoor at the center of the Palace of Wonder courtyard, is a stage that has featured all sorts of circus and carnival acts, almost always with the potential for danger: contortionists, motorcycles in the sphere of death, aerial acrobatics, those hilarious Indian stuntmen, a heavily tattooed man named Tusk who sticks spikes through various parts of his body. Acts go on three times each night. They're always worth a viewing.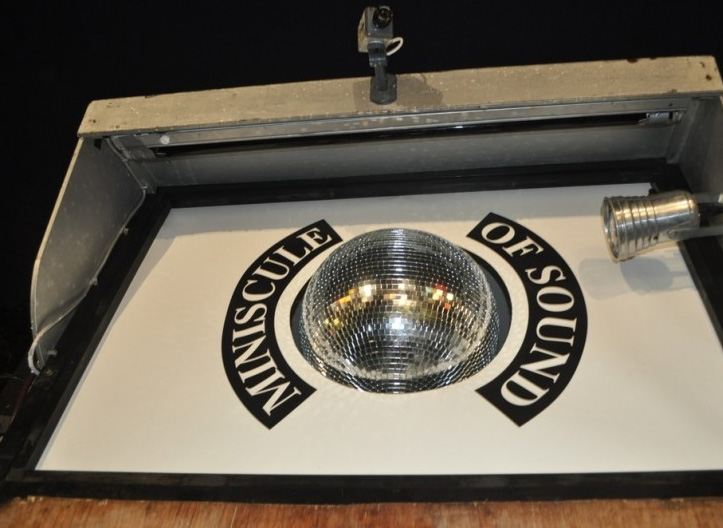 Miniscule of Sound
A night club the size of a telephone booth, with a real DJ spinning, though anonymous behind a grille. About 7 people can fit inside, and a bouncer holds the rope and limits attendance. There is a smoke machine, lasers and the walls were furry long before Get Him to the Greek.
Milk in Vegas
Fuji Rock's LCD, a disco and casino. Though the gambling isn't real, the drinks are strong and the crowd is — at least by Fuji Rock standards — fashionable. It's a favorite for anyone left standing, and a sizable crowd must be shooed out every morning at 5am when it closes.
TEXT: David Frazier
PHOTOS: 粂井健太, 近藤英梨子,