Stage line-ups announced, including POW, Gypsy Avalon, etc.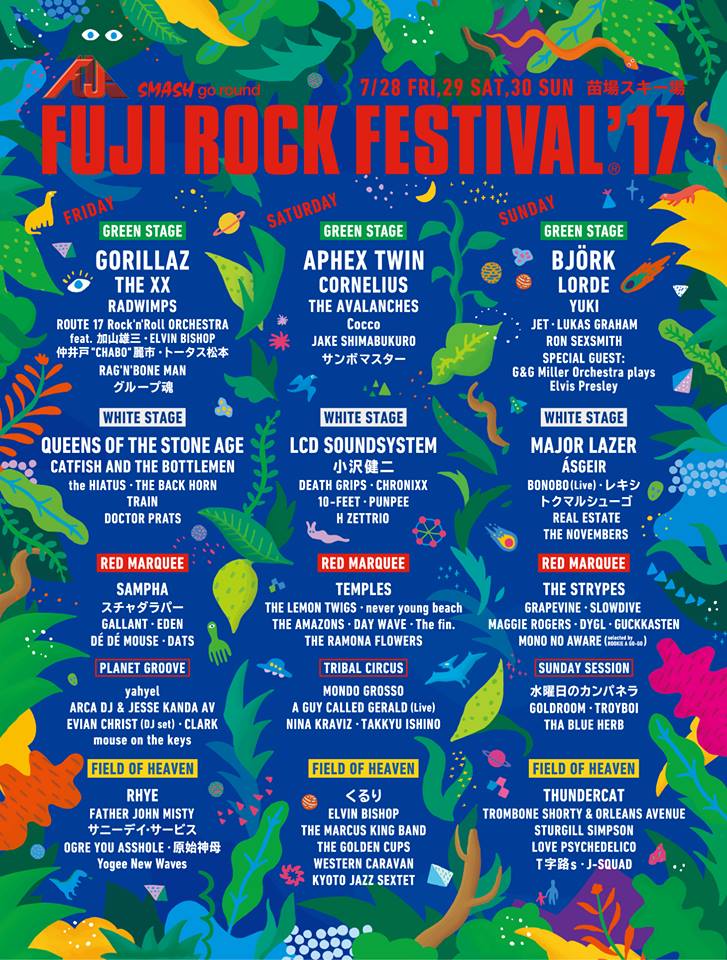 Well the big news today is that the line-up for all of the stages has been announced. For me, it's always a heartbreaking moment as I begin to make dreaded schedule decisions, writing off some bands that I would love to see but would be logistically impossible.
For example, it's gonna impossible to catch both Gorillaz (Green) and Queens of the Stone Age (White) on Friday night without running your ass around and being content with half-sets from each band. But then again,having an abundance of choice aint such a bad thing.
Further complicating matters comes from the myriad of other stage announcements which came out today like Palace of Wonder, Naeba Shokudo, Mokudo Tei, Gypsy Avalon, Pyramid Stage, etc. All of these acts are worthy of your time and attention. But if you see have to see one act these stages, I think it's gotta be Big Willy's Burlesque This fella sure puts on a helluva show and really gets the place steaming.
Let's hear it from you…. who are you gonna see.. or to put it another way who are you gonna miss?
Text: Sean