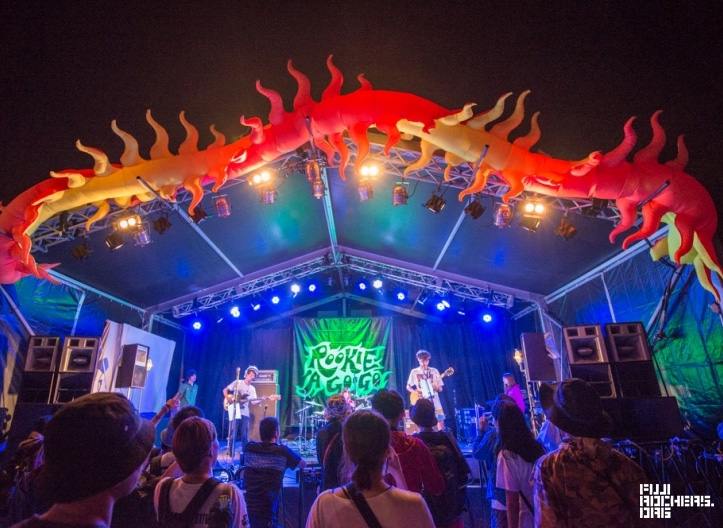 Here's your guide to Day 2 at the Rookie Stage!
23:00 50/50s
Old-school bluesy rock 'n roll two-piece.
00:00 Gi Gi Giraffe
Home-recording trio who make occasional appearances, Rookie being one of them!
01:00 Wanna-Gonna
Japanese whimsical alt-pop with a lick of country thrown in.
02:00 Polloca 
Psychadelic-rock three-piece, who would go down well at Naeba Shokudo with a beer.
03:00 Gateballers
Indie-rockers who may well grow on you.