The Voice of Belle: Kaho Nakamura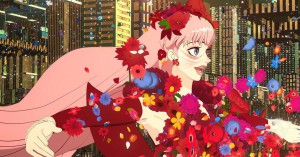 The remarkable voice of Suzu aka Bell in Studio Chizu's 2021 film Belle returns to Fuji Rock this summer!
Mamoru Hosoda's latest film Belle has received rave reviews since its release last year. The animation and music have been the highest points of praise in particular, even winning a Japan Academy Film Prize for musical achievement. The leading voice of Belle is none other than Japanese solo artist Kaho Nakamura, a Fuji Rock veteran!
Belle is a loose adaptation of the classic tale of Beauty and the Beast. Set in a modern world, our protagonist, Suzu Naito, accidentally and anonymously becomes a famous singer in the virtual world of U. Her role in this movie is Nakamura's first venture into the world of voice acting! Much like me, many people's introduction to Nakamura's music was through this film. Her expressive tone draws you in and leaves you wanting more. Lucky for us, Nakamura has a music career overflowing with music we can turn to for more of her voice! To date, she has two albums- AINOU (2018) and her very recent release NIA (2022).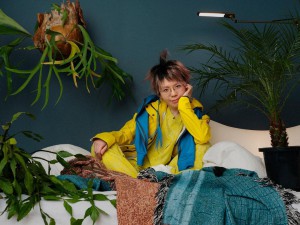 Although her music can be generally defined as R&B/soul music, her works tend to have a lot of experimental pieces that branch into many different genres. Nakamura includes unconventional rhythmic choices by separating words and syllables across musical phrases. The connections and flow we normally expect from music is subverted in an exciting way. She also sings with unexpected tonal choices, sometimes opting for speak-singing or robotic-sounding distortions. The moments she chooses to speak-sing have especially emotional deliveries since she adds more inflection to her voice in these parts. The added emotion to these lines come across as very vulnerable. Listeners are able to feel a connection to Nakamura's work through this passion while also being engaged by the abstract nature of her songs. You can never expect how the mood will change from song to song, or even from the beginning of a song to the end of the same song. 
Her distinctive music has been featured twice before at Fuji Rock in 2016 and 2019. This year will be the first time Fuji Rockers will get to listen to live performances of her latest album and maybe even some music from Belle! After all, 歌よ (English title: Gales of Song) was a song written by composer Ludvig Forssell and Nakamura herself for the film's soundtrack. If nothing else, watching the movie is a great way to get hyped for Fuji Rock! The movie is a beautifully animated story that shows all Nakamura has to offer as a musician and performer.
Come watch the multi-talented Kaho Nakamura on Sunday, July 31st at the Fuji Rock Festival!
Text: Mika C.
Photos: Studio Chizu on Instagram & Kaho Nakamura on Instagram