New Release Round Up: A Preview of Upcoming Material by 2018 Acts
One of the big reasons that artists hit the summer festival circuit is to promote fresh new material they've just released.
With Fuji Rock 2018 only a few months away, we have proof of some new albums coming out between then and now, with a few others that fans expect to be released before the date of the festival comes rolling around.
Here's a few handpicked upcoming albums that some of the main-stagers will be coming to promote:
VAMPIRE WEEKEND Official Website
(Working) Title: Mitsubishi Macchiato
Release Date: TBA
With details on the new album very few and far between, this year Vampire Weekend will make their first live appearances in four years, with lucky fans at Fuji Rock catching one of those stops. With the departure of multi-instrumentalist Rostam Batmanglij from the group, many wonder how the group will fare missing such a influential member. Although Batmanglij has been confirmed to have still worked with the group on the new album, it seems he'll not be appearing with the group onstage any longer. Details from lead vocalist Ezra Koenig reveal that the album will be "more sunny" than their previous release, and it also may be worth noting that some influence of their new sound came from fellow 2018 Fuji Rock act Kacey Musgraves.
SKRILLEX Official Website
Title: TBA
Release Date: TBA
Most of the details on Skrillex new album are non-existent, but after a low-key 2017, Diplo has confirmed that the EDM artist will return in 2018 with new material. While Skrillex's Fuji Rock appearance is the only confirmed live date listed on his website (save for an appearance at FORM Arcosanti May 11-13 as this post goes up), fans at Fuji Rock may very well be the ones who get the first taste of new Skrillex material. That is, unless he has plans to suddenly drop (wub wub wub) the album before late July.
CHVRCHES Official Website
Title: Love is Dead
Release Date: May 25, 2018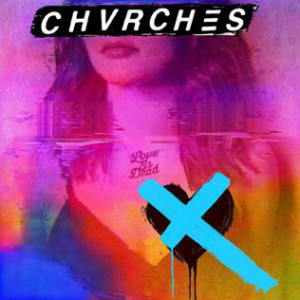 Synthpop trio, CHVRCHES will make a big return to Fuji Rock this year and bring a lot of hot new music with them. We've already had quite a sampling of singles and tracks from the upcoming album, including early standouts "Never Say Die" and "Get Out". With a release date later this month, fans will have plenty of time for their brains to soak in the band's new sound in advance of their festival appearance.
YEARS & YEARS Official Website
Title: Palo Santo
Release Date: July 6, 2018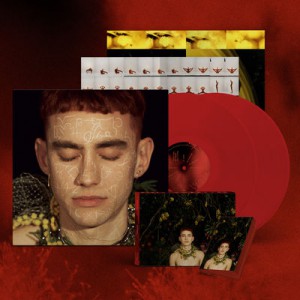 Another synthpop group appearing this year are Years & Years, returning after their outing on Fuji Rock 2016's Red Marquee. Fans have been given a feel of the group's new direction with a series of mysterious tweets, videos, and detailed backstory behind the concept of the forthcoming album. With a full tracklist already revealed and the lead single "Sanctify" a hit on youtube, the band has received higher billing than their 2016 Fuji Rock appearance and likely a larger fanbase ready to support them on one of the main stages.
ANDERSON.PAAK Official Website
Title(s): TBA
Release Date(s): TBA
Not much is known at this point about the follow up to Anderson.Paak's 2016 album Malibu, but news is floating around that he will release not only one, but two new albums in 2018. So far, we've got an small taste of new material in the track, "'Til its Over" from the artist, and many are looking forward to see what the artist might pull out in advance of his 2018 Fuji Rock appearance.  
There are no doubt a handful of other upcoming album and musical releases from other artists appearing in Naeba in 2018. What recent albums by 2018 Fuji Rock acts have you been enjoying so far, and which upcoming ones are you most looking forward to? Let us know in the comments!
Photo: Keiko Hirakawa