An Interview with the Diva of Ska, MIMI MAURA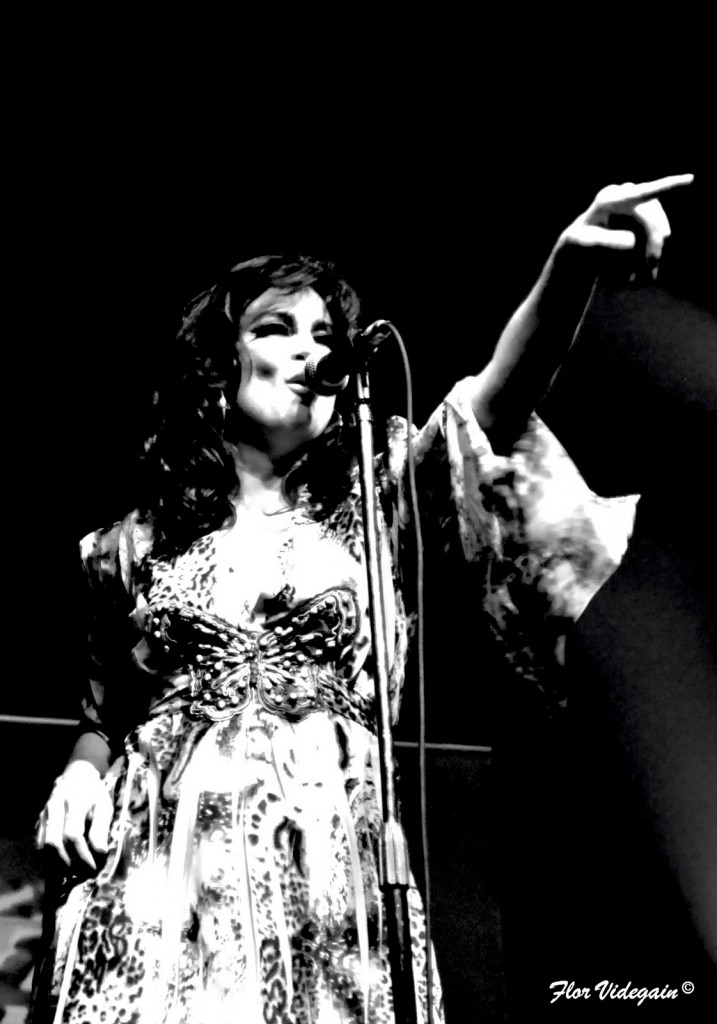 The award-winning latin ska singer Mimi Maura returns to Fuji Rock this year for the first time since 2012, and will perform in the Crystal Palace Tent and at Cafe de Paris. A native of Puerto Rico, her career has carried her through both North and South America, where she's a legitimate star, playing on some of the biggest festival stages in Latin America. When not touring, she's in Argentina, where she raises a family and makes music with her husband Sergio Rotman, guitarist and saxophonist in the Argentinian superstar band Los Fabulosos Cadillacs (who will also be at Fuji Rock as part of her backing band, and also playing a DJ set). Mimi's unique brand of ska vocals — sexy, upbeat, and highly danceable — will be perfect for Fuji Rock's cabaret-style stages, so mark it on your schedule! She looks forward very much to coming, and took time to answer a few of our questions by email.
Q: Over your career, you have played so many musical styles — Jamaican reggae and rocksteady, rock, punk, and all sorts of Latin music genres. How would you describe the music you're playing now?
Mimi Maura: Yes I love many styles of music and been experimenting with many different genres since I was very young. My father was a musician in Puerto Rico. He was a prestigious bolero singer, and music has always been very important for me. I still love singing different styles of music, and with my partner we have three different bands. When performing as Mimi Maura, we do some type of latin reggae ska and mix it up with some blues rock & soul.
Q: Your bio says you once played in a punk rock band, but it's hard to imagine listening to your music now. How old were you? What kind of punk? Was the influence UK punk, US punk, other Latin punk?
MM: Well it was not really punk rock, though I wish I could say that… I was friends with the ska and punk scene in Puerto Rico in the 90's. And when I was in my 20s, I had a all-girl hard rock band. Our closest "punk" influence may have been The Clash, Mano Negra and  Todos Tus Muertos. We wanted to sound like Soundgarden or Nirvana, but we played Led Zeppelin and Janis Joplin songs in our repertoire.
Q: At Fuji Rock, you'll perform at Cafe de Paris and the Palace of Wonder. Both are retro cabaret style stages for small audiences of 200-300 people. Do you get to play these kinds of venues often? Where do such venues even exist anymore?
MM: Our music can be intimate too. Last year we put out an album of acoustic versions called Vencer o morir, which is perfect to play small bars
Q: What's the best way to make a Japanese audience start dancing?
MM: Latin ska!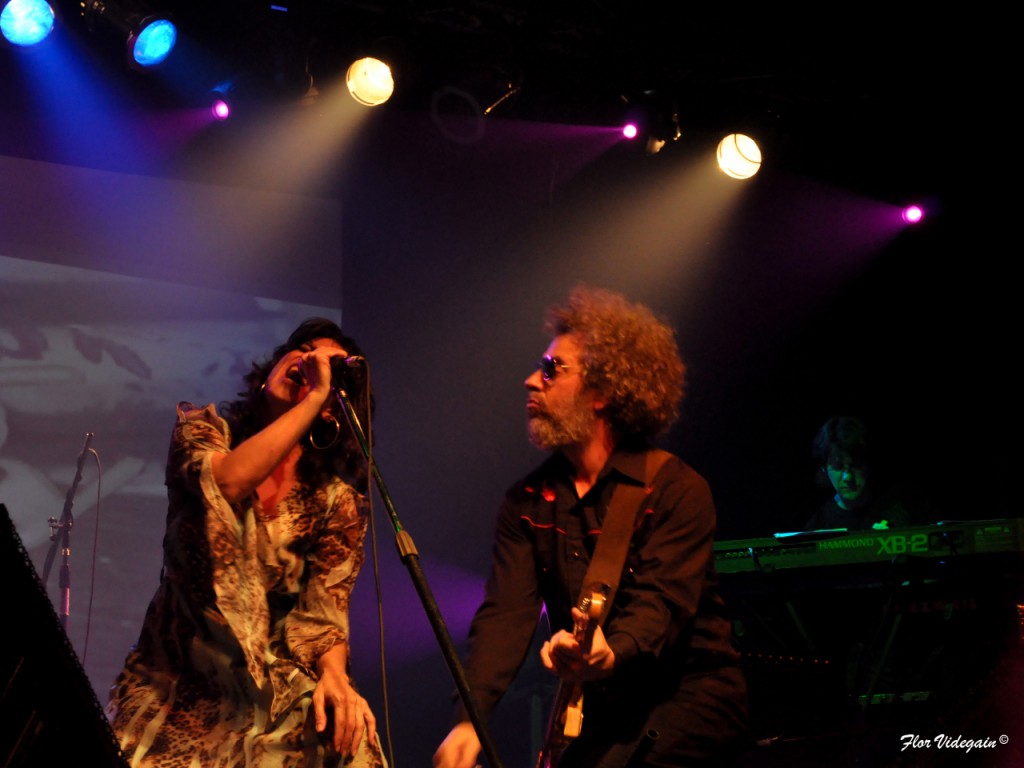 Mimi Maura playing with her husband, Sergio Rotman. 
Q: Your husband Segio Rotman is in an Argentinian band, Los Fabulosos Cadillacs, that's very famous throughout Latin America. For those in Asia who don't know this band, how would you describe them? Sergio will play a DJ set at Fuji Rock — what kind of music will he play?
MM: He calls it "soulreggaeskapostpunkrockandrollparty" 😉
Q: Will you have time to watch other performances at Fuji Rock this year? Who do you want to see the most?
MM: I hope so!… There are a lot of interesting bands at Fuji Rock. Our son Leroy will play keyboards in this tour with us and he is a massive Gorillaz fan, so we'll try to see them this time.
Interview by: David Frazier
Photos: Courtesy of Mimi Maura