Don't forget your toothbrush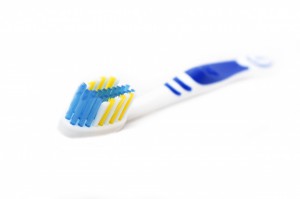 With the fest mere days away now, regardless of how many times you've attended Fuji Rock, there's always the chance you might forget something that could put a major damper on your experience. I put together a quick and easy top 10 list, something I call my top 10 Fuji Rock essentials. Show up to the festival with these items and everything should be all good.
1. Tickets
Let's start it off with the most essential of items, your tickets. It's happened to me once attending a festival and will never happen again. Whether it's your festival ticket, your camping ticket or your car pass, forgetting one or all of these may have the most serious of consequences. This one probably goes without saying, but I know it happens every year, so I'm saying it. Don't show up without your ticket.
2. Money or E-money
Another big one is cash. If you've lived in Japan a while you'll know this. if you're travelling to japan just for the fest, the sooner you learn that cash is king in Japan, the better. There are no ATMs on the festival grounds or adjacent area, so bring plenty of cash. That said, new for this year, many booths and vendors will start accepting e-money. So if you don't want to carry cash, make sure to charge up your Suica, Pasmo or other form of e-money before you come. A full list of accepted e-money can be found here.
3. Smartphone portable battery charger
We're all pretty dependant on our phones these days for everything from entertainment to information to communication. Don't lose your link to the outside world, come prepared. You're probably going to need your phone to keep in contact with your friends, take pictures, check the festival schedule and keep your social media game tight. There's plenty of portable charger options out there, so take your pick.
4. Rain gear
It will rain at Fuji Rock. Now, that said, here's hoping it won't. However, like some of the great UK festivals, Fuji Rock has been notorious for rain and mud throughout the years. You don't want to be soaking wet, dirty and uncomfortable all weekend, so plan appropriately. Umbrellas aren't allowed at the festival, so bring rain boots, extra shoes, a rain jacket and plenty of spare clothes. While it's not guaranteed, be prepared for massive amounts of rain and mud and be happy when it's sunny.
5. Sun protection
If you're in Japan already I don't think I need to tell you, Japanese summers are scorchers. Plan for sunny, hot weather for the time when it's not raining. Bring a hat, sunscreen, sunglasses and light clothes. A little extra weight in your bag will go a long way in being prepared for all the elements.
6. Toiletries
You do know you're attending a festival out in the mountains, mucking around in the mud and rain for 3 days, right? Bringing a few toiletries to use over the duration of the fest will do wonders. There are showers available so make sure to bring some soap, shampoo, toothpaste and a toothbrush. When you're out in the thick of it, it's also a good idea carry around some hand sanitizer, wipes and pocket tissues just in case.
7. Bug and Mosquito repellent
As I mentioned in number 5, Fuji Rock is in the middle of mountains and lush forest. There will be bugs. Bug repellent can come in very handy, especially if you're camping further in the brush or frequenting some of the smaller stages like the awesome little Mokudo Tei stage located smack in the middle of the woods. Don't let a few bugs ruin your party.
8. Flashlight or Torch
The festival runs pretty much 24 hours a day for 3 days straight. Some sort of light is very helpful when trying to make it back to your campsite at 3am in a drunken haze. While most of the festival trails are lit up at night, your light will be useful trudging through the outer limits of Naeba.
9. Garbage bags
These are lightweight and easy to pack, so do yourself a favour and take a few garbage bags. These can have multiple uses such as a makeshift rain poncho, a spot to sit on the ground, as well as the obvious usage as a bag for garbage or anything else.
10. Fuel to keep going
The festival is long and gruelling but an amazing experience if you've got the stamina to carry on. When the food and drink lines at the fest are unreasonably long and you've only got 20 minutes between bands, pull out an energy bar, some dried fruit or another healthy snack to give you a kick. Similarly make sure to keep hydrated by drinking plenty of water or sports drinks instead of alcohol or caffeine which may lead to a crash.
While this list of 10 is far from exhaustive, show up to Fuji Rock with these items and you should be good to go. Of course, there's some items that go without saying, such as a tent and sleeping bag if you're going to be camping. A few other essentials like your wallet or ID should be obvious too. Let me know if there's something you think is missing from the list that will greatly enhance your Fuji Rock experience or hinder the experience if you forget. The fest is finally upon us for another year my friends, who's ready?
Text by James