Your Guide to Fuji Rock Stages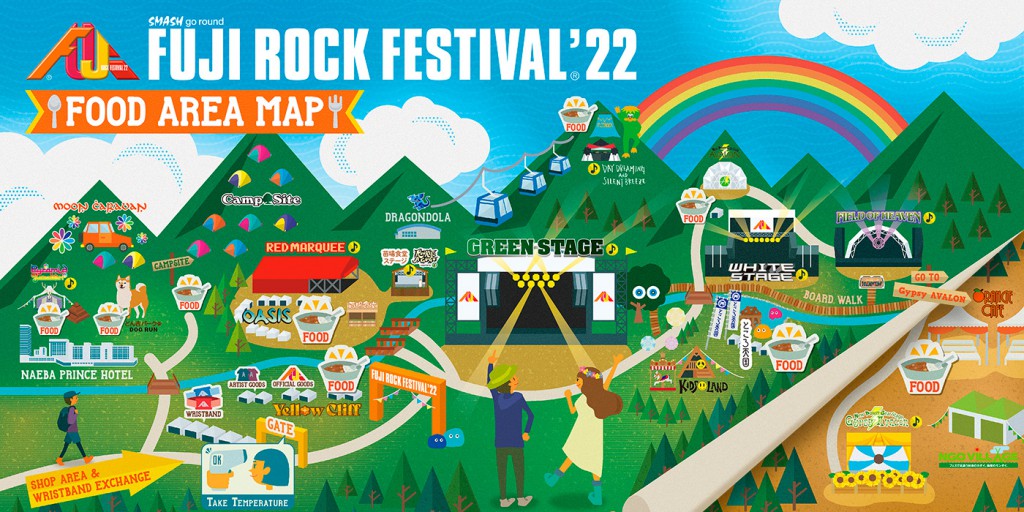 With the official timetable out we can finally plan our dream Fuji Rock schedules! Whether you are a returnee or a first timer, here's a run down of all of the stages at the festival. Let's talk about what you need to know, what facilities there are and what to expect from all of the different stages Fuji Rock has to offer!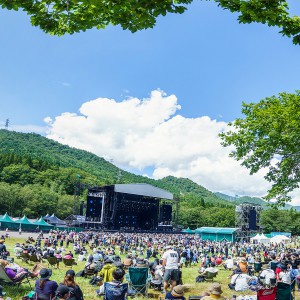 Green Stage
Everyone is familiar with the Green Stage! It is the main stage for Fuji Rock and where all of the headliners perform. The large monitors on either side of the stage make the performances viewable from anywhere in the audience. This stage has a first aid tent and wheelchair accessibility.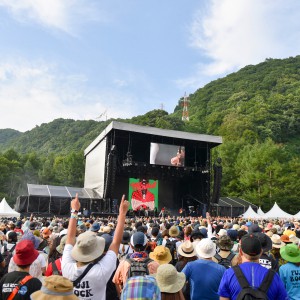 White Stage
The next biggest stage at Fuji Rock is White Stage, another outdoor stage near the center of the festival. Just like Green Stage, White Stage has a first aid tent and a monitor that lets you see all of your favorite artists even from the back of the crowd!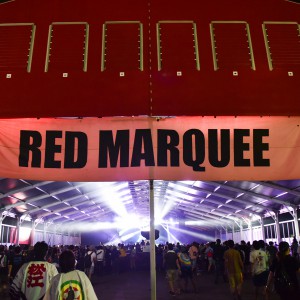 Red Marquee
If you need a break from the weather, try settling in for a performance at Red Marquee! It is the only indoor stage at Fuji Rock, although this also means that everyone will be fighting for a spot there too. If you are planning on partying all night, Red Marquee will have the latest running sets of the festival going until 5 a.m. on days two and three!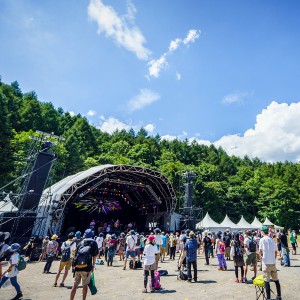 Field of Heaven
Another outdoor stage, Field of Heaven will be hosting some more chill acts like Kikagaku Moyo with the atmosphere to match. At night, this field is lit up with candle artwork you don't want to miss. And what's more- this area is completely powered by biodiesel making it very environmentally friendly! Field of Heaven also has a first aid tent in case of emergencies.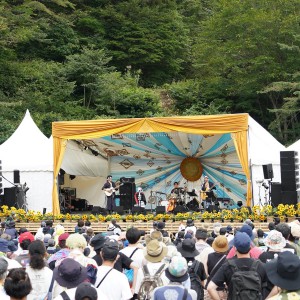 Gypsy Avalon
On the outer edges of the festival, you can see Gypsy Avalon for another environmentally friendly stage! For festival returnees, it is worth noting that Gypsy Avalon is now where Cafe de Paris used to be as of 2021. This smaller stage is the perfect place to grab a bite to eat and take a breather from the central festival grounds.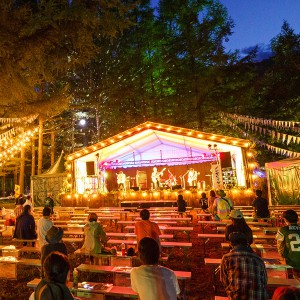 苗場食堂 (Naeba Shokudou)
Naeba Shokudou is a popular stage for Fuji Rock returnees! If you are new this year, consider checking out this stage for more intimate performances (usually from smaller Japanese bands). This stage is shared with Rookie A Go-Go, so Naeba Shokudou performances don't start until after 17:00. This stage has also moved to where Blue Galaxy used to be as of 2021.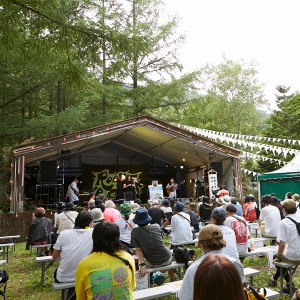 Rookie A Go-Go
As previously mentioned, Rookie A Go-Go is on the same stage as Naeba Shokudou, only it takes place during the day! It's a battle-of-the-bands type event that is an unexpected stand out of Fuji Rock. If you want to learn more about this underrated event we have an article on it here!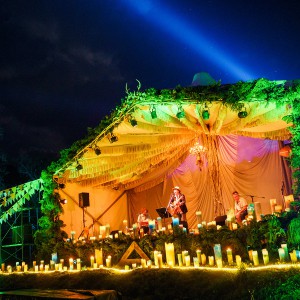 Pyramid Garden
Pyramid Garden is a campsite that doubles as a performance area. This area is especially relaxing with its early morning yoga sessions and choice of musicians. Famous artist, Candle JUNE, creates an especially enchanting aura with a candle display that pairs beautifully with the campsite's surrounding nature.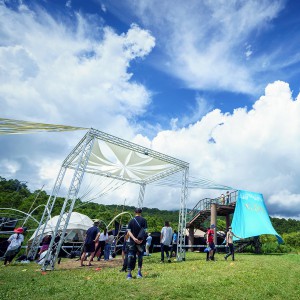 Day Dreaming
This is the highest stage at the festival. It is so high that you need to take a whole ropeway car called "Dragondola" to even get there! (Not to mention this is the longest ropeway in all of Japan!) Be wary of the limited ropeway operating hours and don't forget money for your Dragondola ticket!
There's a lot to get excited about with Fuji Rock being only two weeks away! Fuji Rock has so many resources and attractions besides just the stages too. We look forward to seeing you there!
Text: Mika C.