Otoboke Beaver: Sex, Shibazuke and Rock and Roll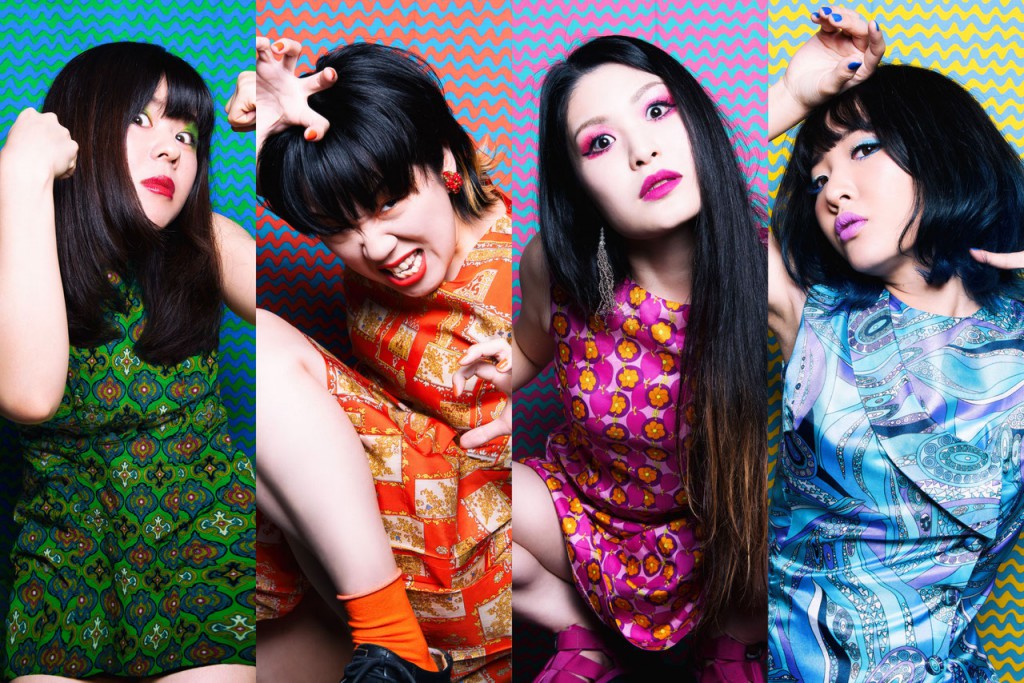 When Otoboke Beaver hits the Naeba Shokudo stage late on Saturday night those in attendance had best be braced and prepared for the storm. This fierce, fast, bright and frantic Kyoto four-pierce is sure to deliver a flurry of punk raw enough to rival any typhoon.
Since their formation in 2009, Otoboke Beaver has progressively graduated from being a domestic indie basement punk scene darling to playing sold out shows on tour abroad and featuring at SXSW to releasing a duet of phenomenal if late coming major release records, 2019's Iketoma Hits and this year's Super Champon. Through it all they have kept the spirit of what made them so electric in their early punk-circuit days: a true ruthlessness and ferocity dressed in day-glo mini-dresses and wrapped in compellingly structured songs. Their punk is raw but funny and musically complex, and their self-identification as Japanese feminist punks (with tracks such as I Am Not Maternal) throws up a big challenge to the boys, a challenge to kick-ass harder than they do.  Few can. 
They were on the Fuji Rock Rookie a Go-Go stage in 2017, and this year they will be back to tear it up at the Naeba Shokudo stage. Expect the unexpected from the 'Sex, Shibazuke and Rock and Roll' girls, and be prepared for a period of uncomfortable sitting for a while after having your ass kicked so monumentally hard by them.