A Guide to the Small Stages: Gypsy Avalon, Day Dreaming, Pyramid Garden
One major trend at Fuji Rock in recent years has been the development of small stages. There are now at least nine small stages, and even more activity areas, even though the fest is best know for the famous bands that play on its four major stages. The small stages are the mini-scenes within festival's big ecosystem, representing everything from underground rock clubs (Rookie-a-Go-Go) to folk singer cafes (Pyramid Garden) to raves in remote natural landscapes (Day Dreaming) or a boozy Caribbean burlesque joint (Cafe de Paris).
It's no accident that while the big stages have anonymous, color-coded names (Red Marquee, Green Stage, White Stage and Field of Heaven), the small stages have unique names that indicate personality. Here's a quick guide, starting with Gypsy Avalon, Pyramid Garden and Day Dreaming.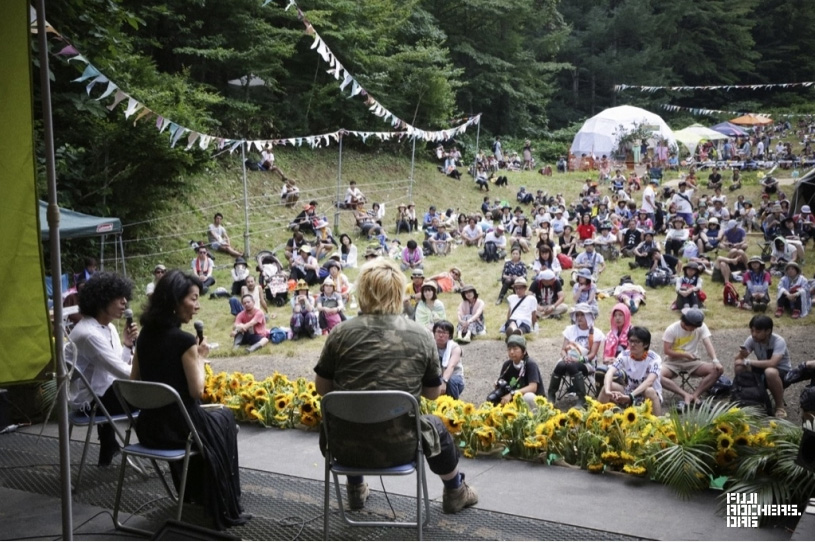 Gypsy Avalon
Located on the path from the White Stage and the Field of Heaven and facing a gorgeous grassy slope, Gypsy Avalon keeps the hippy vibe of the Field of Heaven and is actually a sort of downsized and even more mellow version, kind of like an outdoor stage for cafe singers. It's surrounded by an NGO village and a solar powered DJ station is nearby, so your "No Nukes" t-shirt will go over well here. Artists include singer-songwriters, acoustic acts, Japanese world music and related varieties. Most but not all of the performers are Japanese. Some popular acts get crowded, but the mood is light and friendly. A pleasant place to chill out in the grass and escape the volume and crowds of the bigger stages.
See: live reports from Gypsy Avalon 2015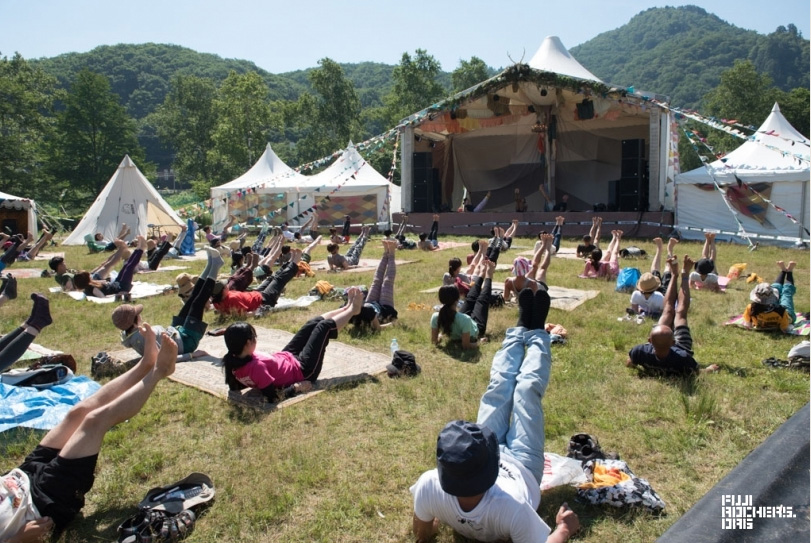 Pyramid Garden
It took me three or four years to find this stage, because it's in more ways than one, really in a different world from the rest of the festival. It's not only relatively distant stage from Fuji Rock central — it's located on the far side of the Prince Hotel in one of the campsite areas — it's also the most chill. While the rest of Fuji Rock is at peak volume, here you can hear the dew drops fall off blades of grass. Audiences lounge on camp chairs and watch unplugged artists sing heartfelt ballads at night, and in the morning they come together for group yoga. Also expect gourmet coffee, artisanal snacks, sleepy hipster-looking people, arty hammock sculptures, and the pyramid itself is quite cool, with a secret candle-lit chamber. In short, it's strong in feminine energy, a dose of yin to counter the Fuji Rock yang.
See: Live reports from Pyramid Garden 2015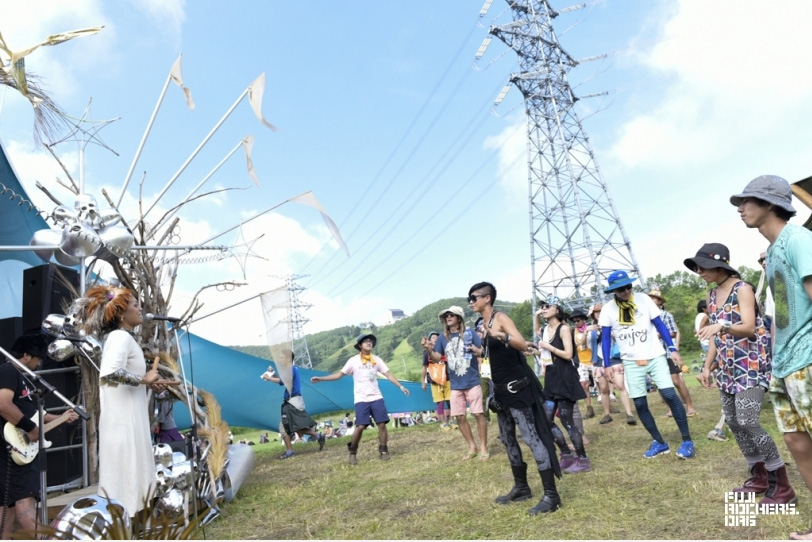 Day Dreaming
Ride the Dragondola for about half an hour and you will arrive on the peak of a completely different mountain, kilometers away from Fuji Rock central, and here is a tiny geodesic dome (now tricked out with left over props from Mad Max Fury Road) in an alpine meadow with DJs playing trance and deep house from 10am to mid-afternoon. It's a genius idea really. Like a little slice of neo-Goa, only in the Japanese mountains. But it also raises the odd question, what are you supposed to do between 5am (when the other stages close) and 10am when Day Dreaming opens? Sleep is clearly not the answer.
See: Live Reports from Day Dreaming 2015
TEXT: David Frazier
PHOTOS: Mamiko Miyakoshi, Mitch Ikeda, 平川啓子,