Prophylactic Measures – To Keep Everyone Safe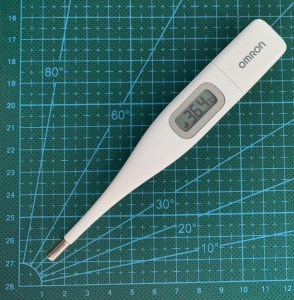 We gather this year to protect and conserve a legacy that we built together; a movement of aficionados gathering from far and wide, each year. And, just as important as gathering is to the protection of our "culture," security measures are put in place, to make sure all see next year. Anyone disregarding public safety may be asked to leave, or may be refused entry.
Prepared for Boarding
In order to protect all attendees as well as we possibly can, all ticket holders must register with the Fuji Rock app, before leaving their homes for the festival, and we must all use it to register some personal information (such as our temperatures before our arrival, and the physical condition we find ourselves in before leaving our domiciles). This information must be presented festival's entrance. The Fuji Rock app also provides push notifications about new restrictions.
The app is free of charge, and is downloadable HERE.
It might also go without saying but, wearing a mask is mandatory. People refusing to wear them will be forbidden from entering venues. Temperature checks will be conducted at the festival's entrance, as well as throughout its various venues. In addition to this, at the festival's entrance, all will be issued a "temperature wristband" to prove that they have no fever that day. People who are found to have a fever of 37.5℃ or higher – as well as those refusing testing – will not be allowed to enter venues.
Furthermore, people who meet the following criteria, are kindly asked to sit out this year's festival:
● Those who – within two weeks of the festival – have traveled to a country whose people are currently restricted from entering Japan.
● Those who have tested positive for the novel coronavirus, or who have received instructions to stay at home.
● Those who have had close contact with a person who has tested positive, within two weeks of the festival.
● Those who suspect a family member – or room mate – has been infected within the same time frame.
Should you desire to take additional steps to ensure your safety, you may register with the Niigata Prefecture New Corona Notification System (via the LINE app). When a person using a facility is found to be infected, and there is a high possibility that the infection may spread to unspecified people, Niigata Prefecture will send an alert via LINE to people who may be at risk. Please register for this service by scanning its QR code on the festival grounds.
Cleared for Takeoff
To maximize the facility of social distancing, we've cut down the maximum attendance by approximately fifty percent, this year. So, please do you part; by making sure there is enough space between you and others, while entering and exiting venues. Please also avoid crowding, especially in front of stages, as well as in the aisles. In addition to this, please keep sufficient distance from other audience members.
Enjoying In-flight Refreshments
Smoking is not permitted inside festival venues. Please use the designated smoking areas. Also, please refrain from talking in those areas, and do not linger there for long periods. When eating, please do so individually, and consume your meal in silence. In addition, please do not eat or drink with anyone other than family, or others you share daily life with. If you need to line up at a food concession, please do so with sufficient space between you and the counter. No alcohol is allowed in the park, and none will be sold at the festival; this also applies to the camp sites, as well as the Prince Hotel. Alcoholic beverages are not allowed to be brought from outside to any area, including the camp site. Only PET bottles for rehydration are allowed at any stage. An area for eating and drinking will be set up to the rear of the GREEN STAGE, behind the walking path. Eating and drinking are prohibited in font of every stage.
Bivouac
When setting up your tent, please maintain a distance of at least one meter from those of others. And, please avoid sharing tents with people with whom you do not live. Eating and drinking outside your tent is also prohibited, and please avoid gathering in or around it. Smoking and alcoholic beverages are also prohibited in all tents. In addition, please ventilate your tent on a regular basis.
Sanitized for Your Safety
All of Fuji Rock's staff and its performers are also required to take their temperatures and check their physical condition, on every working day. Those who are found to have a fever – or other health problems – will not be allowed to work or perform. A "temperature wristband" will be worn to show that each person has been checked, and has no fever that day. Masks or face shields will also be worn at all times (except by performers, during their performances). In the event of any incident, we will act immediately to ensure the health and safety of the artists and our staff, in cooperation with the public health center, other insurance agencies, and nearby medical institutions. Our staff and other people involved in the festival will also observe good manners whenever they need to eat or drink, and will refrain from talking whenever doing so.
We will continuously take precautions to prevent any infection, so that everyone can attend the event with peace of mind.
For Further Details Please Check our Latest Available Guidelines (in Japanese only).