Any Predictions for Possible Fuji Rock 2020 Acts?!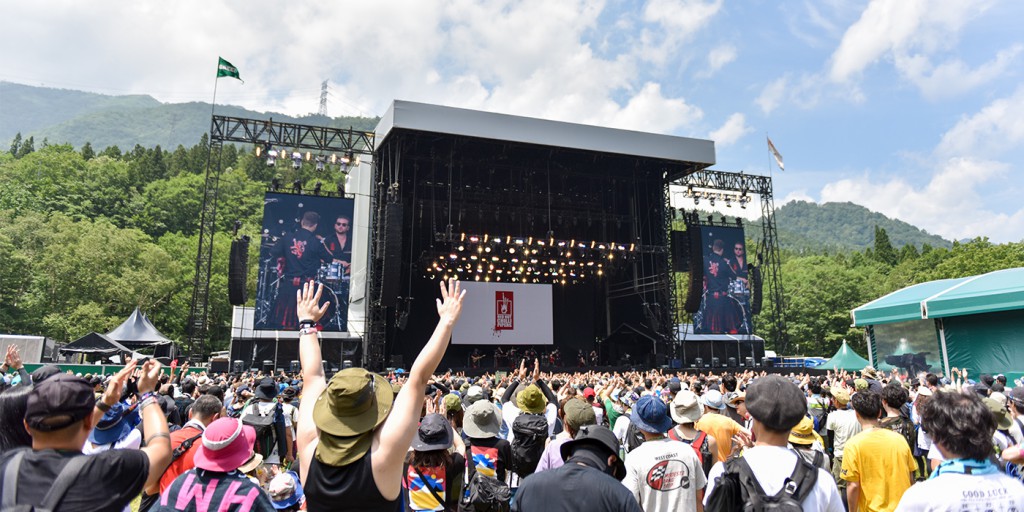 It's always fun to make guesses about the upcoming lineup announcements. In the past, we at Fujirockers English have had a casual beer pool based on our predictions vs. which bands were officially announced to appear. Though we won't be doing that this year, I still had a little fun speculating who might be added to the lineup this time around.
One of the things I usually take into account are headlining festival appearances and tour dates. For example, bands like Green Day, Fall Out Boy and Weezer would be solid predictions for this years festival. Though, if you look at their tour dates, they'll all be appearing together on their Hella Mega Tour in North America during the exact dates of this years Fuji Rock.
Here are a few other artists that I could totally see headlining or appearing at this years festival.
I guess we will all have to wait until the 2020 lineup is officially revealed to find out!
NOTE: NONE of these acts have been confirmed for the 2020 festival and are only personal speculation on who might appear based on past Fuji Rock festival lineups, recent and scheduled album release dates and touring schedules. 
---
Rage Against the Machine
Already scheduled to play multiple festivals this year including headlining Coachella, Rage Against the Machine are poised for a big comeback in 2020. They last appeared at Fuji Rock over 20 years ago in 1999, so now seems like the perfect time to have them return again. A live video of the band performing "Freedom" from 'The Battle of Mexico  City' was uploaded to YouTube in October 2019.
---
The Strokes
The Strokes have announced a follow up to their 2013 album "The Comedown Machine" which is scheduled for release sometime this year. Add that to the fact that they're playing a number of summer festivals, including a handful in Scandinavia in mid-August, and chances could be pretty high that they might make the jump over to Japan just in time for a Fuji Rock 2020 appearance. They last appeared in 2006.
---
FKA Twigz
Having huge success with her 2019 album Magdalene, slinky R&B artist FKA Twigz could be due for another appearance at Fuji Rock. She last played the White Stage in 2015, so now could be perfect timing to come back to the lineup.
---
Mura Masa
Releasing a steady stream of new tracks leading up to just-released new album "RYC", Mura Musa is an artist that has made huge strides since he appeared at Fuji Rock on the Red Marquee in 2016. Gathering as much steam as he has while making a shift in his style and sound would make him an ideal candidate for a prime time White Stage spot if he were to make a return this year. He performed recent track "Deal Wiv It" feat. Slowthai earlier this week on US talk show Late Night with Jimmy Fallon.
---
Tame Impala
Australian band Tame Impala will embark on a huge North American tour this year from March to early August in support of their new album. That album, "The Slow Rush" will be released next week (February 14). Their tour schedule leaves them time open at the end of August, so a long-awaited return to Fuji Rock could very well be possible.
---
Frank Ocean
This is more a hopeful pick than anything, but a headlining spot at Coachella this year could lead Frank Ocean to play a handful of other summer festivals. If he were to appear at Fuji Rock, it would be his first appearance there and no doubt be an exciting addition to the roster. He has been known to visit Japan periodically so here's hoping this year is the year for a Fuji Rock set.
---
The Killers
The Killers have a list of tour dates in England this summer, followed by a number of festival appearances. Another big factor contributing to the possibility of seeing them at Fuji Rock is the release of their new album "Imploding the Mirage" which is scheduled for a spring release. This would be perfect timing to line them up for a trip to Japan, since they have not appeared at Fuji Rock since 2009.
---
In previous years, the official lineup has been announced in early February. Since the festival dates have been pushed back to mid-August this year, we don't yet have news whether we will get a lineup announcement this month or perhaps next.
As soon as we get news on this years artist lineup, we will be sure to keep you updated, so please check our blog and facebook page for announcements in English.
Also, feel free to let me know what you think of my predictions or share some of your own in the comments!
-Park