ZOO Interview: Get Ready for a Catalonian Block Party!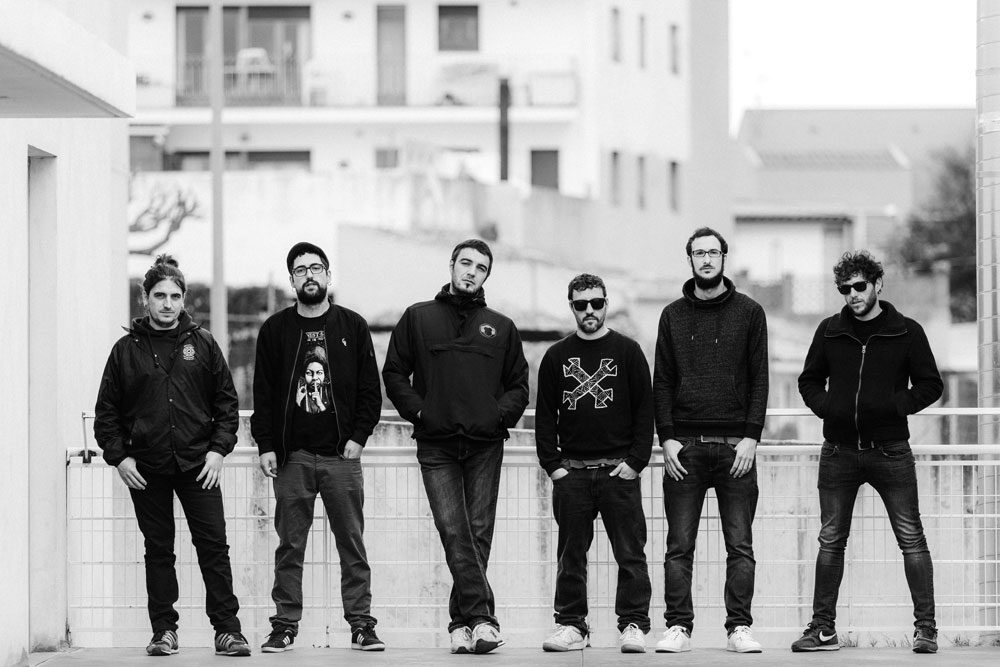 The Latin-ska-hip-hop band Zoo comes from Valencia, Spain, and though it's their first time at Fuji Rock, several Zoo band members have played the festival before. The bands Obrint Pas and La Grossa Sorda are well remembered for rocking the damn house with wild Spanish horn-fueled punk at both the White Stage and super fun late-night parties at the Crystal Palace Tent. Zoo is a contemporary evolution of these sounds. Imagine a merging a ska band with, hip hop MCs, and a raging Barcelona dance club, and that's pretty much what you get with Zoo. When they play in Europe, it's a giant Latin house party and audiences are in the thousands. Now they're coming to Fuji Rock 2019 for sets at the White Stage and Crystal Palace, and also to the Tokyo Wednesday night pre-event on July 24, Radical Music Network. We caught up with band leader and MC Panxo for an email interview to learn a bit more about the band. From the sounds of it, the message is: Fujirockers! Put your hands up! And get ready to dance!
GIGS TO CHECK!
July 24 (Wed) 18:00-1:30
Zoo @ Radical Music Network (Tokyo)
July 26 (Fri) 2:15-3:00am
Zoo @ Fuji Rock, Crystal Palace
July 27 (Sat) 13:10-14:00
Zoo @ Fuji Rock, White Stage
Q: If I have to explain Zoo to someone who doesn't know the band, sometimes I want to say you guys are like Rage Against the Machine, but with a horn section and playing a dance party. Is that description OK for you guys?
Panxo: It could be a good explanation, yes! Musically, we make a mix of many styles, always introducing political message in our lyrics.
Q: This is the first time Zoo will perform at Fuji Rock, but some band members have been here before with other great bands from Valencia, Spain, namely La Gossa Sorda and Obrint Pas. Please tell us how the band came together.
Panxo: Mainly for friendship and location. We live really close to each other. We have share lot of
years of music and lot of songs. It has been a natural connection.
Q: La Grossa Sorda and Obrint Pas were both playing Latin punk or mestizo punk. Zoo adds rapping and a lot of influences from hip hop and DJ / club culture. How did that sound evolve?
Panxo: Because I came from the rap world, and I was very seduced by the possibility of mixing those styles. In fact, I wanted to incorporate more classical instruments into a rap band. As you can see, the result has become a mix between those styles and electronic dance music.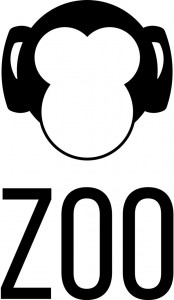 Q: Your band logo is a monkey wearing headphones. Please tell us about the concept of the logo and band name?
Panxo: When we were thinking about the logo, we were talking about the human condition, and how much we are prisoners in a lot of senses. We believe that we live in submission to a structure that does not let us live as human beings. That's why we are Zoo, because we feel connected with animals that live in cages.
Q: For hip hop and rap, what are Zoo's big influences?
Panxo: Jurassic 5, Tribe Called Quest or The Roots, Method Man and Non Phixion. IAM, Saian supa crew or NTM from France.
Q: What musical elements do you preserve from native Valencian music? And from rock n roll, reggae and ska?
Panxo: Reggae and ska influence the guitars, bass lines as well as some dub rhythms and keyboards. The musical parts for wind instruments are more linked to traditional Valencian music.
Q: What language are you singing in? You are obviously from "Spain", but does it make a big difference if you are singing in Spanish, Catalonian, Basque, or other regional languages?
Panxo: We sing in Catalan, a minority language that's systematically invisible in Spain, but which keeps millions of speakers.
Q: On your website, you name several political influences for your music, ranging from Fidel Castro to PAH (Plataforma de Afectados por la Hipoteca), or Platform for People Affected by Mortgages. Are you actively supporting any Spanish social movements that you'd like to tell us about?
Panxo: At the moment, our support is through the songs, and we try to be present whenever we can to the demonstrations that take place in the streets. Within the cultural sphere, we have become part of the Esperanzah Festival, a cooperative project between many groups in the country to help disadvantaged sectors.
Q: If you have time outside of your own gigs, are there other artists you want to watch at Fuji Rock or Radical Music Network?
Panxo: Chemical Brothers, Red Hot Chili Pipers, and Cake, but we are open to discover new groups and new sounds.
ZOO Band Members:
Toni S. Pardines (Vocal)
Arnau Giménez (Guitar/Vocal) Grossa Sorda
Marcos Úbeda (Trombone)
Natxo Císcar (Bass)
Hèctor Galan (DJ)
Toni Fort (Sax)
Author: David Frazier
Photos: Courtesy of Zoo and Japonicus