Banda Bassotti's Japanese Romance: An interview with Luca Fornasier, aka DJ Goldfinger Selecta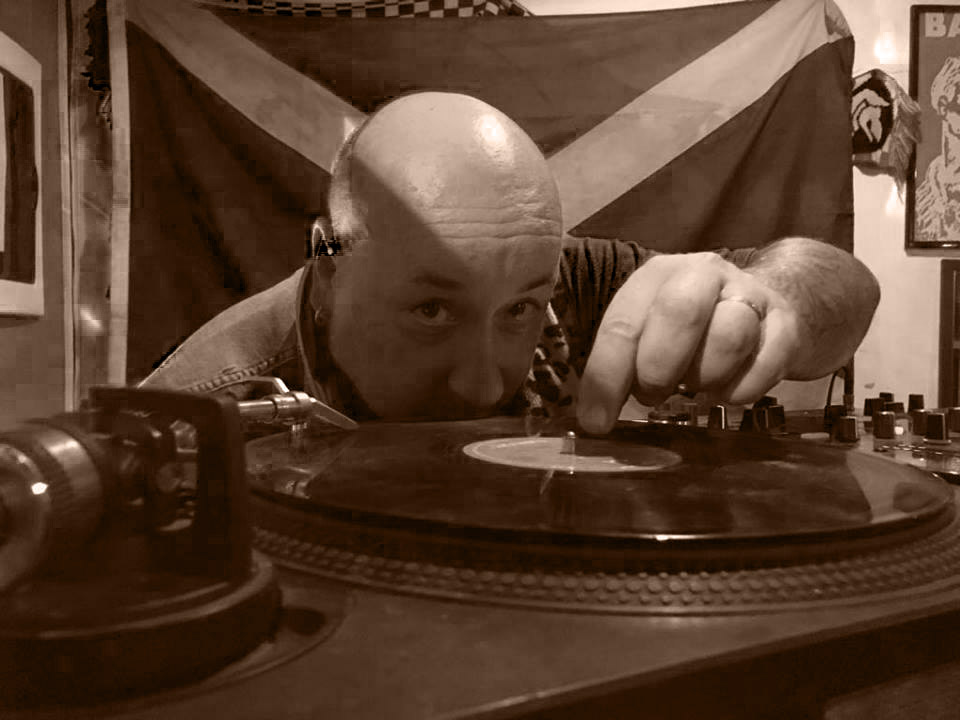 Italian group Banda Bassotti have been likened to the Clash for mixing ska, punk and a fight for social equality, especially in the 1980s and 1990s. They also rock the house in a very major way, so expect them to whip the crowd into a frenzy when they play on Fuji Rock's White Stage on Sunday, July 28. This is Banda Bassotti's third visit to Fuji Rock, though the last time they were were here was 14 years ago in 2005. A lot has happened since then: In 2006 the group released a song called "Fuji Rock" on their album Vecchi Cani Bastardi. Last year, founding member and vocalist Angelo Conti passed away, with tributes stretching from Rome to Japan. We caught up with the band's manager Luca Fornasier to talk about Banda Bassotti, two decades of coming to Japan, and his own upcoming DJ sets as Goldfinger Selecta at both Fuji Rock and at the Tokyo pre-fest party, Radical Music Network.
GIGS TO CHECK!
July 24 (Wed) 18:00-1:30
Radical Music Network (Tokyo): Goldfinger Selecta DJ set
July 27 (Sat) 17:00-19:00
Fuji Rock, Blue Galaxy Tent: Goldfinger Selecta DJ set
July 28 (Sun) 13:10-14:00
Fuji Rock, White Stage: Banda Bassotti live
Q: Please introduce yourself, your relationship with Banda Bassotti, and how long you have been working with the band?
Luca Fornasier: Hi, my name is Luca (but I don't live on the second floor), and since 1990 I've worked in the field of music. I started with Banda Bassotti, and I still take care of their concerts and other things. My relationship with them started in 1989 when together with them and others we organized an anti-fascist and anti-racist festival in Rome. As a DJ, I started in the early 90s mixing ska, punk rock and Latin music
Q: How many times has Banda Bassotti performed at Fuji Rock? Who invited them for the first time? And how was that first year?
LF: This is the third time the Banda Bassotti comes to Japan. The first time was 17 years ago in 2002, when we were called by our friend Shogo [Komiyama, who brings Latin bands to Fuji Rock every year and books the Friday night Crystal Palace lineup] to play there and make other dates in Tokyo. 2002 was a special year because it was there in Naeba that we were introduced to Joe Strummer, who for all of us was the ultimate expression of the music we have always loved.
Q: It seems Banda Bassotti has a special relationship with Japan, which perhaps has the biggest number of fans for the band outside of Europe. Banda Bassotti even recorded a track called "Fuji Rock" for their album "Vecchi Cani Bastardi". Please tell us the story of this song, and why you have such a great following in Japan?
LF: Japan has always been in our hearts since we first came there. We have many friends and we have had the opportunity to play in Japan several times (not only at Fuji Rock), many times even with very famous bands that have introduced us to the Japanese public. About the song FUJI ROCK, it was written by Angelo Conti, who is also known as Sigaro. He was a singer and guitarist and founder of the band, he loved FRF and the spirit that this festival has always embodied. He was very impressed by this festival and wrote this beautiful song. Sigaro died in December 2018 and this year in his honor we printed limited copies a 7 inch of the single FUJI ROCK which will be put on sale at FRF.
Q: Last year, Banda Bassotti vocalist Angelo Conti sadly passed away. Some call him the "Joe Strummer" of Italy. Later this year, there will be some tribute concerts to Angelo in Europe, and some Japanese artist will take part. Please tell us about these events.
LF: Yes, Angelo died on December 11, 2018 due to an incurable disease. I don't like to remember him as the Italian Joe Strummer, because I believe he had his story that is not comparable to anyone else. Comparing it to someone, even to a great figure like Joe, for me it's like belittling his figure, which instead had a fundamental role in the world of protest music. Angelo was a fighter, a man who has always fought social injustices and has always been consistent with everything he struggled for until the last second of his life. With his death, we all lost so much, but fortunately he left us his wonderful songs as a legacy. After his death there were several tributes in his honor and certificates of solidarity from all over the world. At his funeral there were people who came from everywhere to pay homage to the man and his work.
Q: Outside of Banda Bassotti, you also have your own DJ persona, Goldfinger Selecta. Under this name, you will perform at Radical Music Network in Tokyo on July 24 (Wed) and also at Fuji Rock in the Blue Galaxy Tent on July 27 (Sat). Please tell us what`s your relationship with Radical Music Network and Fuji Rock?
LF: Yes, as I explained before, among other things I enjoy mixing music. Let's say that in the 90's I did it much more often than now and I hope I didn't get too rusty. I've already been in Japan as a DJ, and in the evenings of Banda Bassotti that alone. My friend Shogo from Japonicus has organized tours for me several times in Japan and has given me the opportunity to get to know this beautiful country. At Fuji Rock I feel at home. There is a magical atmosphere. There, I can always meet interesting people and find old friends. I am sure that as always, both Radical Music Network and FRF will be unforgettable.
Q: How long have you been performing under this name? And what gigs are some of your highlights?
LF: Goldfinger Selecta is a name I have from the 90s, when during a tour that I organized for Laurel Aitken in Italy with my friend-brother Toni Face of Liquidator Music, I had black leather gloves and Toni Face nicknamed me Goldfinger for the similarity to the character in the James Bond movie. From there comes the name…. More precisely, I remember that all this happened in Bologna.
Regarding the evenings as a DJ, I have many wonderful memories of Berlin, Spain, Japan and Rome. I hope that this year will also bring memorable days from Japan.
Q: Goldfinger Selecta is playing at Blue Galaxy Tent, so I guess you're spinning vinyl? What's in your record bag? Any treats to look out for?
LF: Look, i'm not a maniac of vinyl. Surely I will bring them, but I don't dislike the idea of using CDs or other media. I believe that the important thing for a selector is to entertain people. For me it is not a competition for those who own the rarest vinyl. You can have the rarest vinyls in the world but not have good feelings and good vibes. I much prefer to have this rather than vinyl rarities. For me it is important that people appreciate and enjoy themselves. For the rest, I have nothing to prove. Surely in my bag of records, I cannot miss the Clash, the Specials, Toots and the Maytals, Prince Buster… Then I say no more because I do not want to spoil the surprise.
Q: What are some of your favorite Japanese bands? Why?
LF: For my personal taste, I would say that the band I love most certainly is SKA FLAMES, but there are also other bands that I really appreciate as DOBERMAN from Osaka who are really good and with whom I have wonderful memories in Italy and Japan.
Q: I'd like to ask one last question about politics. Banda Bassotti has been anti-fascist from the start, from the late 1980s. Now we have the era of Trump and many nations swinging to the right or towards dictatorship. At the same time, Italy is on the front lines of immigration in Europe, with so many refugees coming from Africa, Syria and elsewhere. How does Banda Bassotti and Goldfinger Selecta use music to address political issues today?
LF: I think this question is more about Banda Bassotti than about my DJ sets.
Banda Bassotti has always used music to bring a message of equality and to give voice to the oppressed as well as to denounce the evil of imperialism and capitalism. I don't think that since 1980 the role of the band has changed. Today, like yesterday, Banda Bassotti is a grain of sand in the cog of power that oppresses people and makes them slaves. We hope to do it again, because more than ever, the world today needs to hear voices out of the chorus. Thanks for everything, see you soon in Japan.
Text: David Frazier
Photo: courtesy of Japonicus