Know Your Fuji Rock Stages!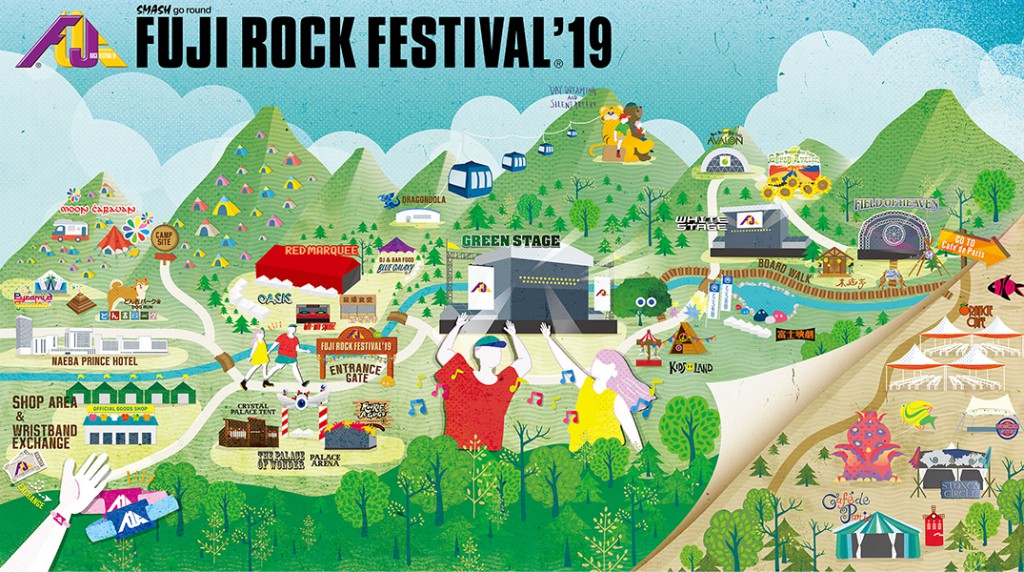 If you don't know it already, Fuji Rock is big.  We all already know about the Green Stage, where the headliner action takes place.  But if it is your first time to the fest here is a handy little guide to some of the other stages.  Try your best to visit them all!
Gypsy Avalon

This stage actually goes greener than the Green Stage, with all of its energy provided via biofuels and good old-fashioned sunlight.  An undoubtedly intimate stage with a hint of granola in the flavor, this is a perfect stage to stop, take a deep breath and remember that you are surrounded by mother nature.
Crystal Palace Tent

This area feels like a small festival unto itself, with an Art Deco circus vibe and a truly amazing, wooden-floor DJ 'tent' for those looking for a little nightlife.  Peek around in the bushes outside and you might even find a hidden away sake bar. Don't forget to see what is happening at Rookie a Go-Go while you are there too!
Field of Heaven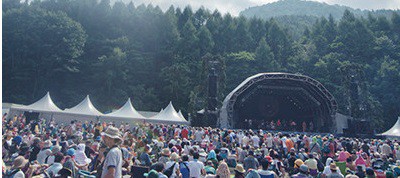 A wide and wide-open stage, the Field of Heaven is ideal for the camp-chair and chill crowd.  Teepees, candles and some of the best public perches at the festival make this stage a perfect spot to spend some time, whether day or night.  Also powered by biofuels to reduce the impact on the greenery it is nestled into.
White Stage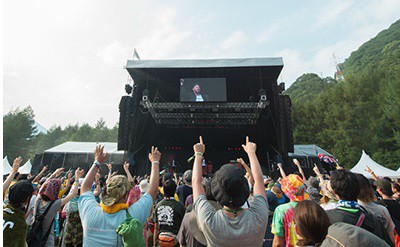 Another one of the big stages at the festival, the White Stage hosts a variety of crowd-drawing artists throughout the festival, and the big ol' video monitor will make sure that you'll be able to see some of the action even if you can't get up close.  Also has a first aid tent just in case things don't go exactly according to plan.
Red Marquee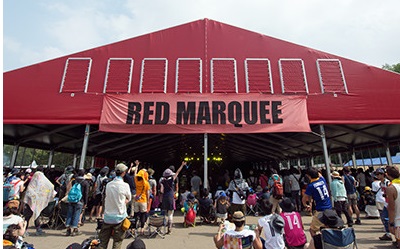 This is the festival's only fully indoor stage, which means it can be a welcome respite from either sun or rain.  Things fill up pretty fast though, so if you are hoping to catch a popular act here, be sure the get in early!
Naeba Shokudo

Located conveniently near the Oasis area, Naeba Shokudo is an oft-overlooked gem, especially when you want a convenient respite from the crowds.  Typically this stage hosts a number of smaller bands, mainly Japanese artists, which can be a refreshing break from the big productions elsewhere.
Mokudoutei

Undoubtedly one of the most natural, intimate and memorable stages anywhere, Mokudoutei is located off the broadway between Field of Heaven and the White Stage.  With the feel of a DIY stage that grew straight out of the forest floor, it is a stage not to be missed.
Café de Paris

Walk all the way to the far end of the festival and you will be transported to a little indoor french bar space ala Moulin Rouge, complete with a pole.  I will let you guess at how it is used. A lovely spot to sit, have a drink and be entertained.
And the list doesn't stop there!  Gan-Ban Square, Pyramid Garden, Blue Galaxy and more, a seemingly endless parade of vibes and grooves to fill your festival!