'Zenyasai' Thursday Night Pre-Festivities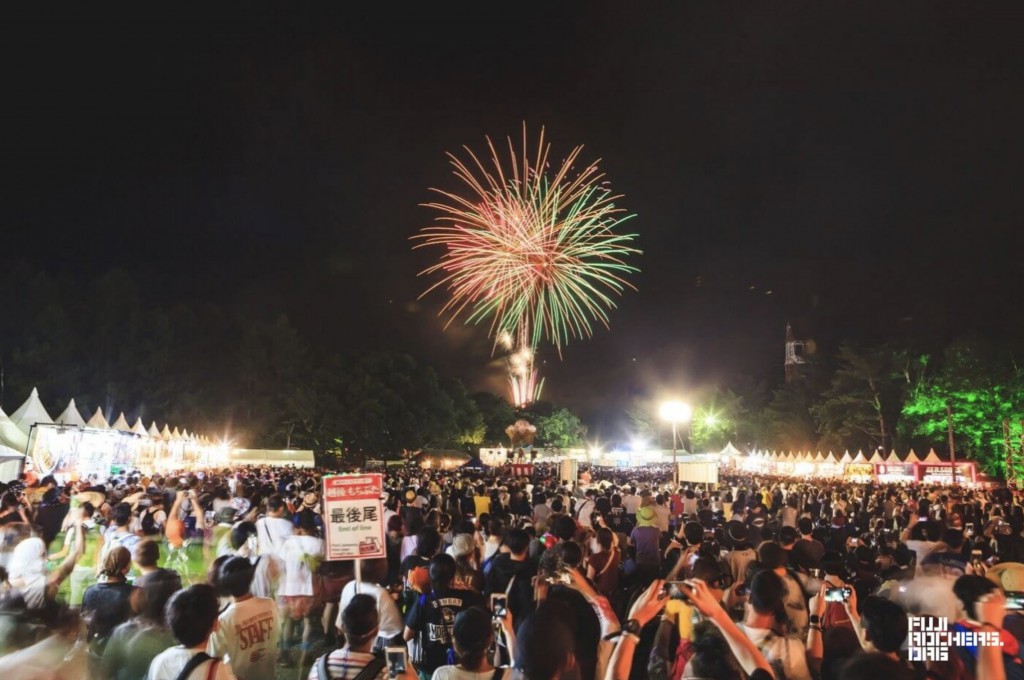 For those familiar with the entire Fuji Rock experience, you don't need to be told not to miss the pre-festival kickoff that happens on the Thursday night before the festival.
Not only is it free and open to anyone, even without festival passes, Thursday night is your chance to get amped up for the days to come and kick off the festival in true fashion.
Here are some of the reasons not to miss out on the pre-festival party that goes down Thursday evening.
Getting in early when the gates open on Thursday evening will give you a chance to get your bearings of the area around the Red Marquee stage. This could help save time later on when searching for restrooms or the fastest route through the crowds.
You'll have a chance to see what kinds of vendors are located in the main food area and try a variety of cuisine from around the world while you enjoy the festivities.
Because it has the flavor of a traditional Japanese summer festival, you'll be able to see and participate in Bon-Odori (a traditional festival dance), see fireworks, and mingle with both locals and festival goers alike.
You can enjoy a few short surprise sets on the Red Marquee stage by some of this years featured artists. This could be key in determining whether you'd like to catch those artists again later on in the festival.
As the pre-festivities have a laid back party atmosphere, this is your opportunity to make some connections with new friends and plan out your festival time together.
While just a few of the many reasons to get in early and check out the goings-on, there is so much to take in, you're likely to find your own special reason for attending the 'Zenyasai' festival on Thursday evening.
If you haven't yet experienced the pre-festival party, do yourself a favor and get settled into your camp or lodging on Thursday so you can really get the full Fuji Rock experience!
Text: Park
Photo: Tomoko Okabe