Interview: The Waterboys' Mike Scott
The Waterboys appeared at Fuji Rock in 2014 for the first time, and will be returning to Naeba this year. The UK band was formed in 1983, centered on Mike Scott. Mike has been known as one of the UK's greatest songwriters for over 40 years, with many other artists covering his songs; for example "The Whole Of The Moon" covered by Prince. We got an opportunity to interview Mike during his recent stay in Japan. He talks about his previous appearance at Fuji Rock and looks ahead to this year's festival appearance.

Please tell me the circumstances around how you came to appear at this year's Fuji Rock.
We have new record coming out in May and our agent is busy filling our schedule. We played Fuji Rock in 2014 and have wanted to come back ever since. Japan is one of my very favorite places to play, and of course, now I have a Japanese wife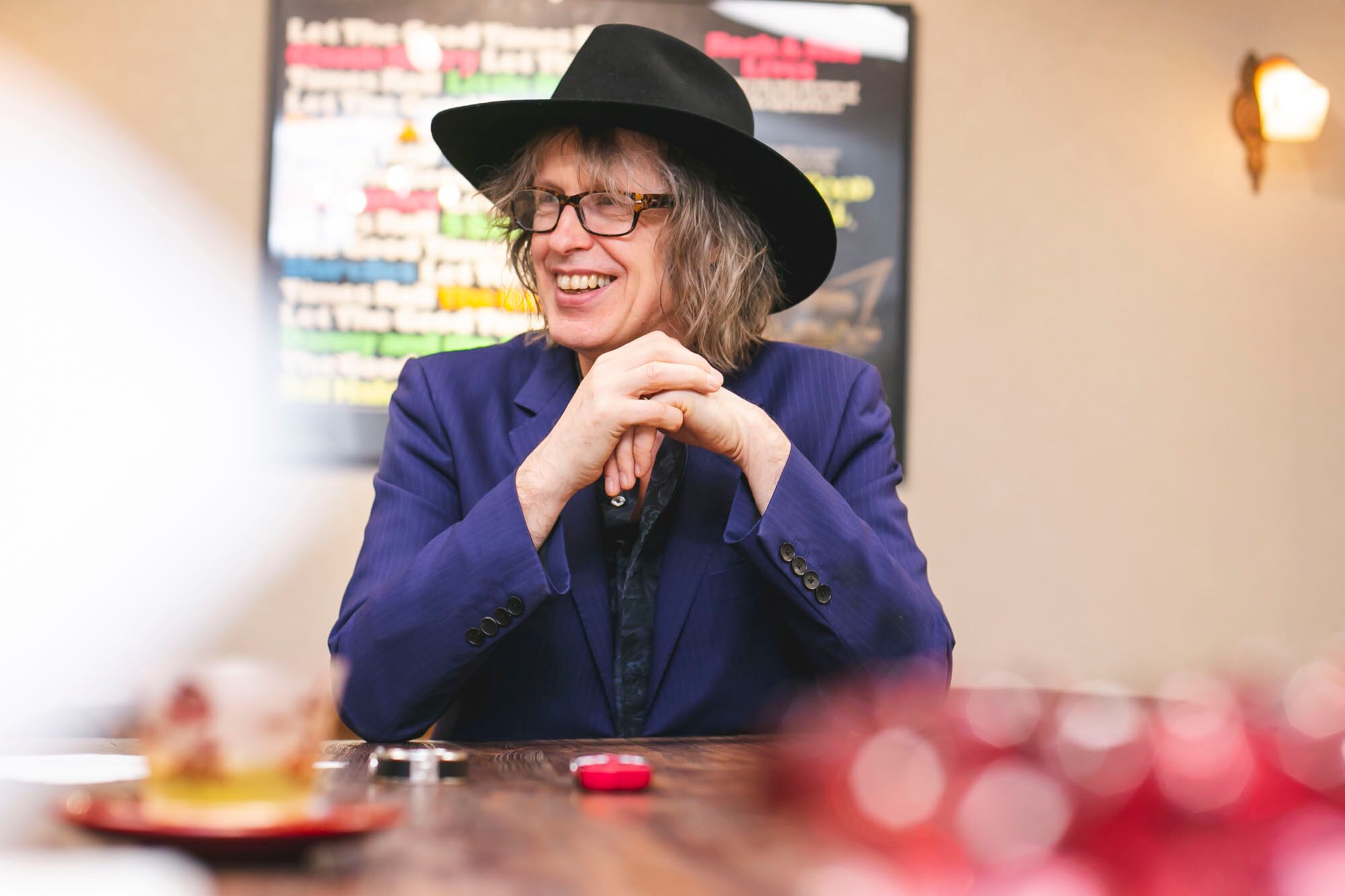 and have been to Japan so many times in last three years. I now know Tokyo so much better and I feel I understand Japan a little more. I want to play here so much. At the time of our last record, we didn't manage to play here, and I was very disappointed, but, this time I am very glad to be returning. Fuji Rock is a great festival, so I'm very proud to be taking part.
Could you share your memories of your performance at Fuji Rock 2014?
The thing I remember most was the heat. VERY VERY HOT! Backstage, on stage, on the way…, oh… So hot. I remember we had very very lovely audience. They were terrific! Fantastic! My first time on stage in Japan was in 1996 as a solo artist , and Fuji Rock 2014 was the first The Waterboys concert in Japan. I've always wanted to play at Fuji Rock as it's well-known in Europe. We all know Fuji Rock is the great Japanese festival. Everybody in the music world has heard of Fuji Rock -all the bands want to play it. So we were very happy to perform there, of course.
Did you have any time to look around at the festival?
Sadly no. We were only in Japan for two nights – very, very quick. Oh, but we had enough time to get lost in Harajuku! We stayed at a hotel in Tokyo and went out in the evening looking for a place to eat. We went to Harajuku in two taxis. Both taxi drivers took us to two different places in Harajuku. The people who rode in one taxi couldn't find the people in the other taxi, so we never met up!

Please let me ask about this year's performance at Fuji Rock. What can we expect to hear this year?
We will play some music from our new record, which is coming out in May. And we'll play some old music as well. Our touring year begins in May. So we gather the group together then, and I'll find out exactly what we're gonna play. At the moment I have a very long list of possible songs, and that gets shorter and shorter until we have the definitive set. But even that will change. So, but the time we get to Fuji Rock it will have developed, but I don't know exactly which way. It will be the mix of old and new, as always.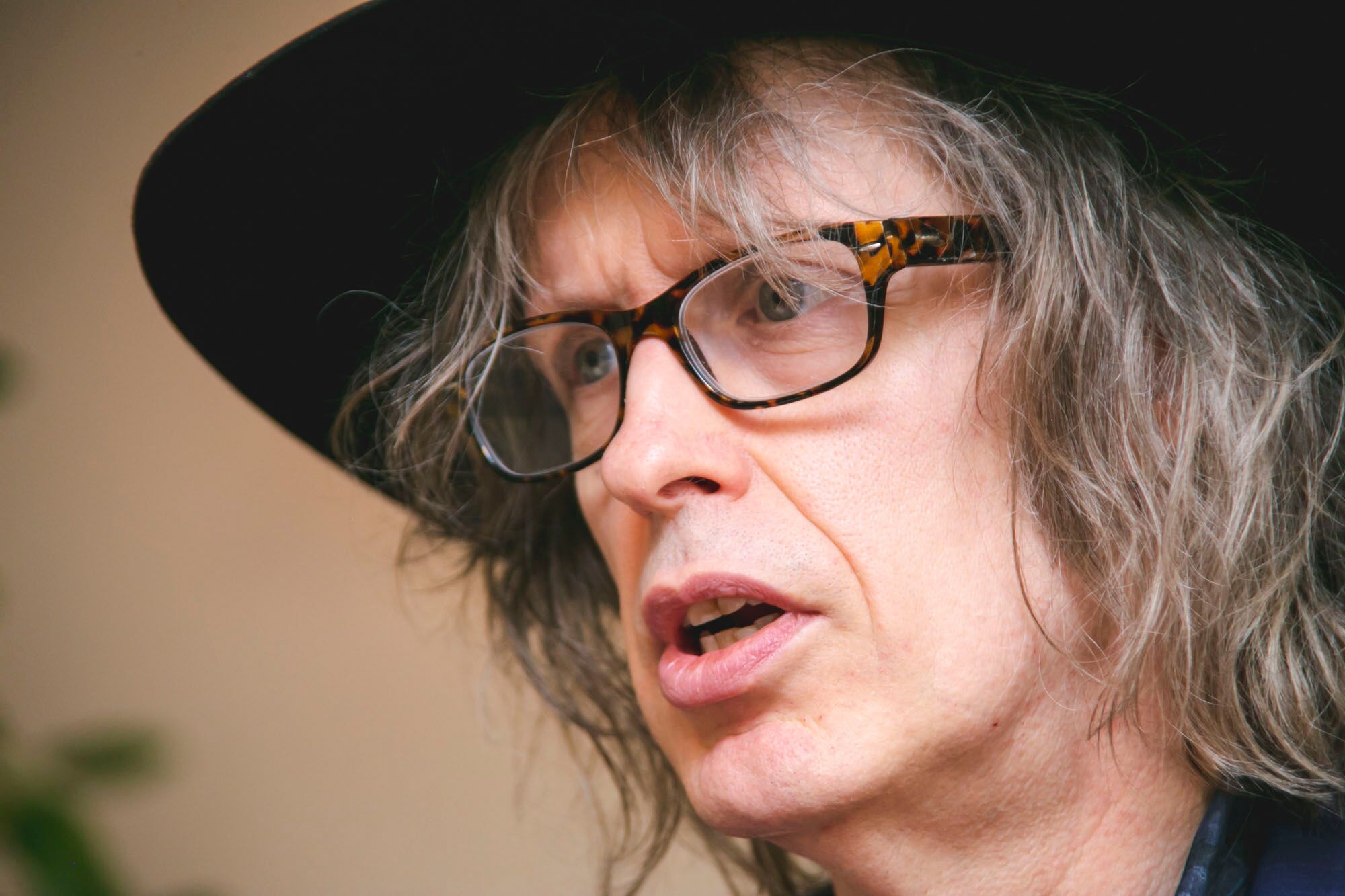 What do you plan to do outside of show time?
I'm coming ten days before the concert this time with my family. The band is only coming for two nights. So, they'll have same very fast experience. I will have time, but my son and my daughter will be with me, so, we'll be going to see things – Megumi (*Mike's wife) mentioned Disneyland.
Are you planning to stay at the Fuji Rock venue? Or are you going to do the performance and back to Tokyo immediately?
Oh, I have no idea. It depends what time we play. We might stay to see other acts, or might return to Tokyo early.
If you have time, I'd recommend you some family friendly activities at the festival like the 'Dragondola' and Kid's Land.
OK. I might bring my kids. We'll see.
Last question. Could you give a message to the Fujirockers? Especially for the people who are going to see you for the first time at this year's Fuji Rock.
I believe The Waterboys is the best band in the world. As a songwriter and a singer, I'm as good as anyone working. And we will bring THAT show to Fuji Rock. We will play with our lives. I will sing with my life. And I will be very happy to ROCK with all Fuji Rock lovers!
****************************************************
New Album "WHERE THE ACTION IS" coming out on May 24th in worldwide.
****************************************************
Text: Izumi Samamoto
Photo Credit: Ayaka Shirai