It Always Rains At Fuji Rock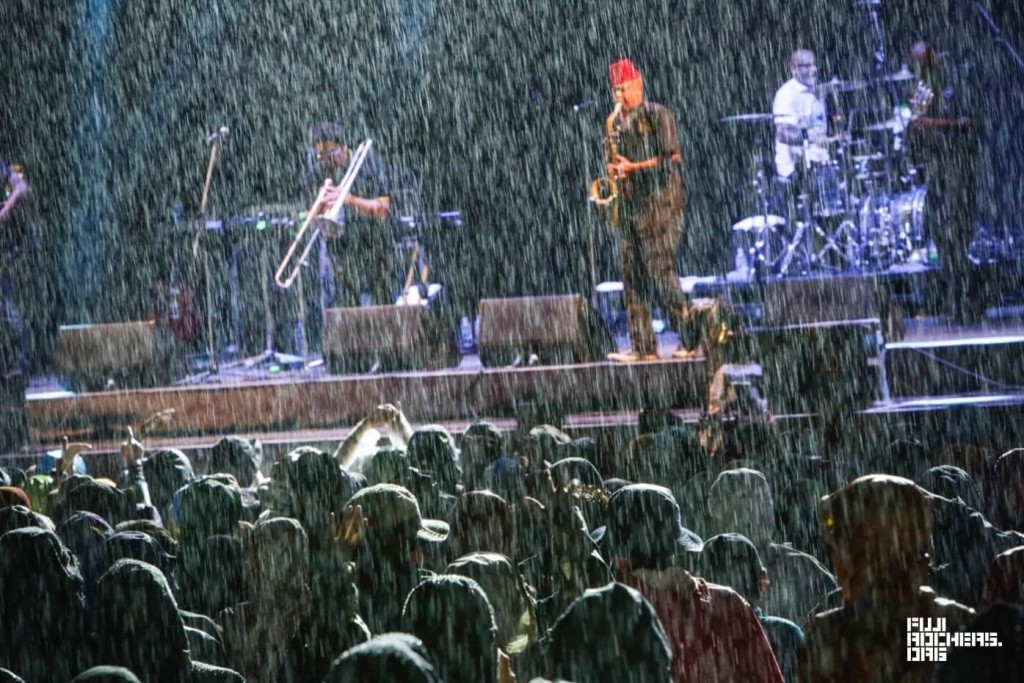 It always rains. Even gorgeous sunny weekends in Naeba can see an hour or two of intense downpours, and this may well happen during that set you by your favorite band you are absolutely not willing to miss. Don't let it ruin your day or weekend. As a group, Fujirockers pride themselves on rain preparedness, a culture which interestingly has its roots in the very first Fuji Rock, which was hit by a typhoon and left thousands drenched and many in danger of hypothermia (read an interesting account of that first year here). Festival goers have been prepared for rain ever since. To stay dry and comfortable, let's break it down into three types of clothing to think about: footwear, hats and keeping your body dry.
Footwear: If the weather forecast is looking moist, full rubber boots that come up to the calf (Wellington boots or Wellies) are the most foolproof for rain and deep mud, though mud hasn't been a big problem recent years due to improvements to drainage at major stage. The best solution (though not necessarily  the cheapest) is Goretex hiking boots, which will keep your feet dry if it rains, and will not bake like a rubber oven if it is sunny. Flip flops are not recommended: they get stuck in the mud and don't protect your feet from rough ground and crowds.
Hat: A lightweight waterproof camping hat can fit in your pocket and is great for sun or rain. Baseball caps are almost as good. In short, bring a hat, any hat. Also, keep in mind that umbrellas are not allowed at main stages.
Keep your body dry: Many come fully kitted out in Goretex mountain gear, including jackets and rain pants. A simpler solution is a rain poncho. Fuji Rock good shops sell several fashionable ponchos for  ¥3000-5000, while you can also buy a cheap plastic rain coat for ¥1000 or less. Personally, I bring good waterproof shoes, a hat, a waterproof jacket, and also keep a convenience store rain poncho in my back pocket at all times.
See more useful info like this in our Fuji Rock FAQ!
Text: David Frazier
Photo: Mitch Ikeda