Fujirockers Bar Taipei – Recap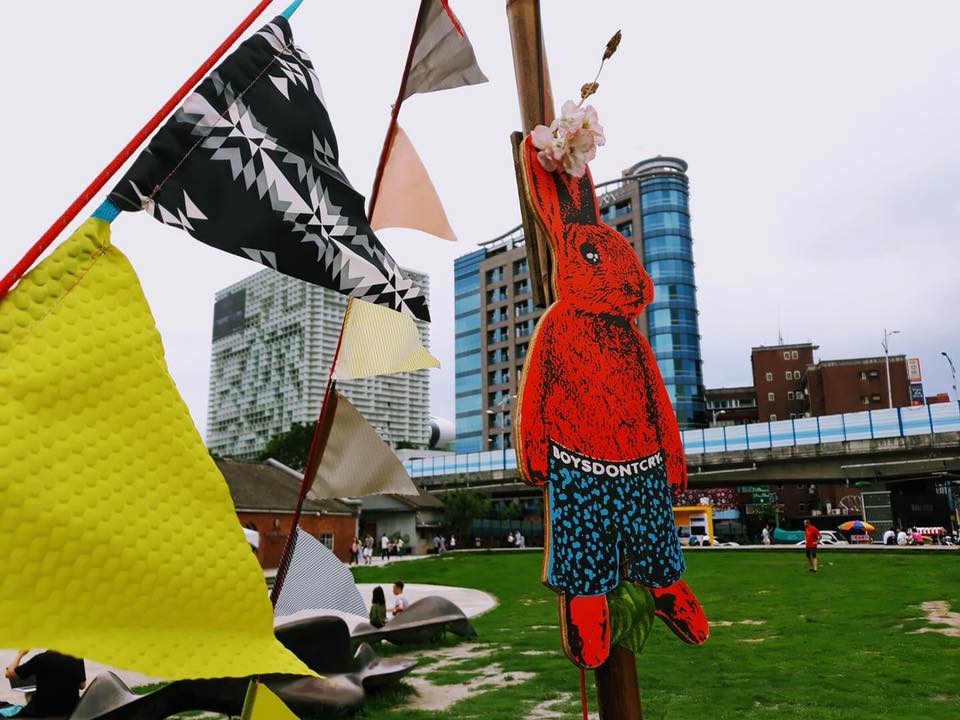 It was a wild weekend of music and camaraderie as Fujirocker head honcho Koichi Hanufusa led a half-dozen of the J-crew for the short 3 hour flight across the pond to Taipei. The first night was a battle to topple 12-year old bottle of Nikka whisky and a chance to to dig through some records at host restaurant Alleycats. By 11pm, the conversation turned to Benny Goodman and the fifty plus swing dancers who did more prancing than swooning on this hot summer night. When the tents and banners arrived, it was time to tiptoe home, past patrolmen protecting the park, and back to the safe and spacious confines of Taipei Artist Village.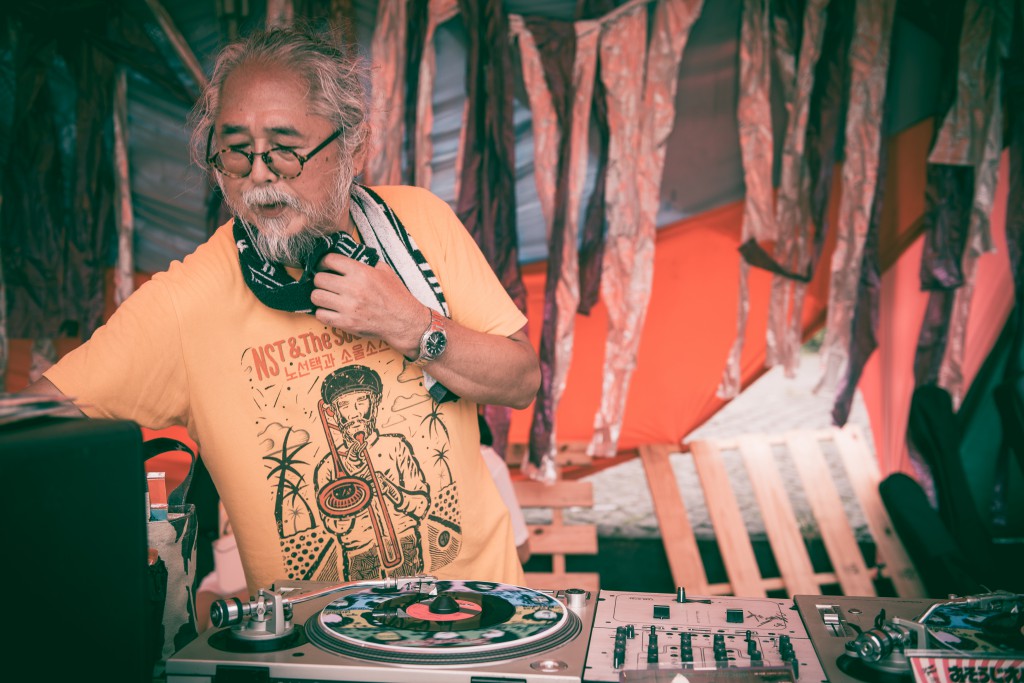 On Saturday, the outdoor party began with Tim on the decks, a 15-year dive bar regular well accustomed to playing for pizza and beer. He wasted no time laying down the holy trinity of rock standards ala Rolling Stones, Led Zep and Who. Iris Chou was next, a little nervous because of the early hour as she previously poured drinks and tunes at long defunct though still legendary live house, Underworld. Iris kept it classic with Fleetwood Mac and other tracks which zoomed through the seventies and eighties. Yo Hey Li was next, stepping it up with his signature Afro-Caribbean rhythm booty bounce which finally got people dancing in the courtyard. So did reggae selecta Duncan DeAeth, the first two switch it up with some computer aided tunes.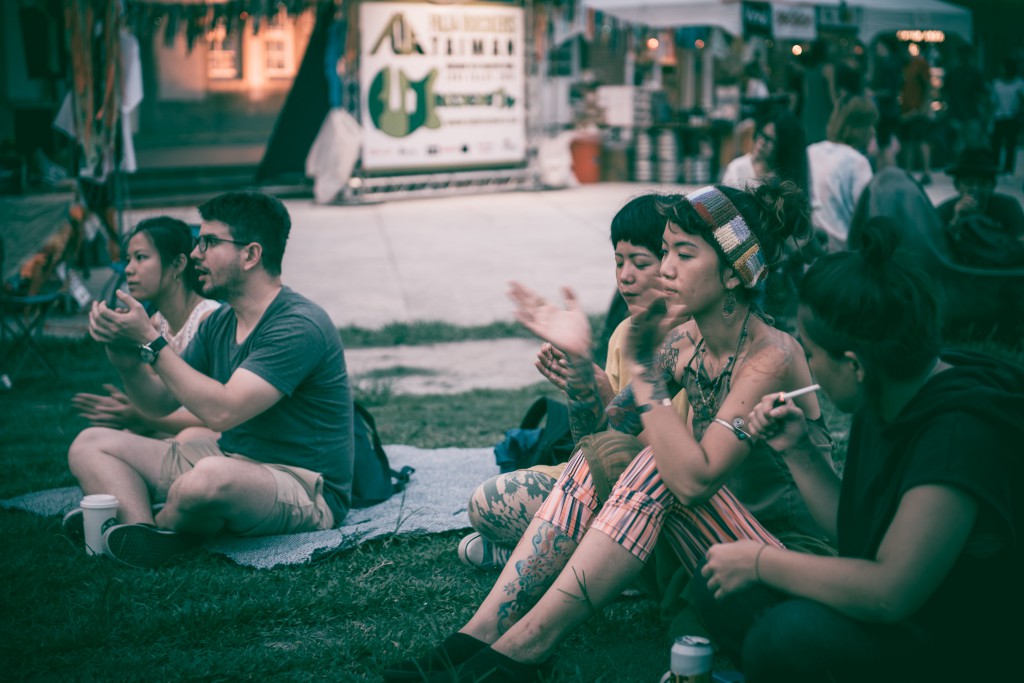 It was peak heat when Koichi's laid down set of swaying enka music and time-worn gems. He unearthed a tasty trove of Japanese heritage which would made girls flutter and swoon. The audience lapped up the foreign sounds which ricocheted boomed around the courtyard, mixing well with the smell of Czech lager and hot dogs sold at a nearby stall. One Fuji Rock regular from Kaohsiung, Simon, mistakenly thought it was similar to the "Bon Ondori" performance which is the opening prelude held in the Oasis area of the festival each year on Thursday.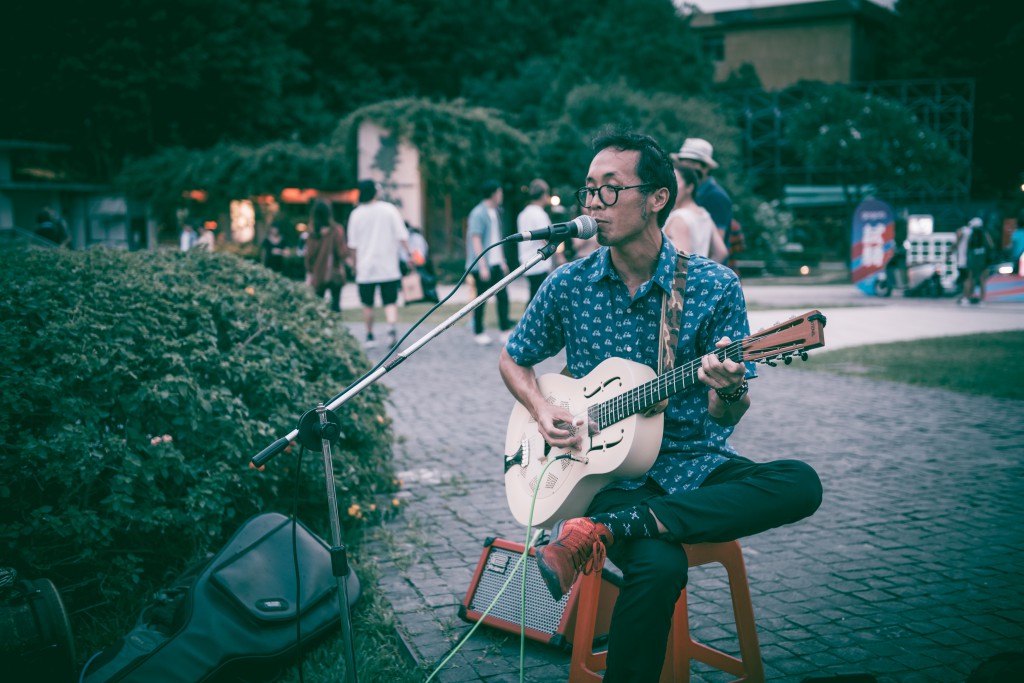 Meanwhile, on a nearby grassy knoll, local troubadour David Chen performed, stopping many people walking by and attracting a picnic like scene in front of him. A regular on the international folk circuit, the music blended perfectly with the early evening mood. Later, the tempo and the volume picked up with banjo driven band, Aurora, and lastly, the the slow funk of central Taiwan act, Point22.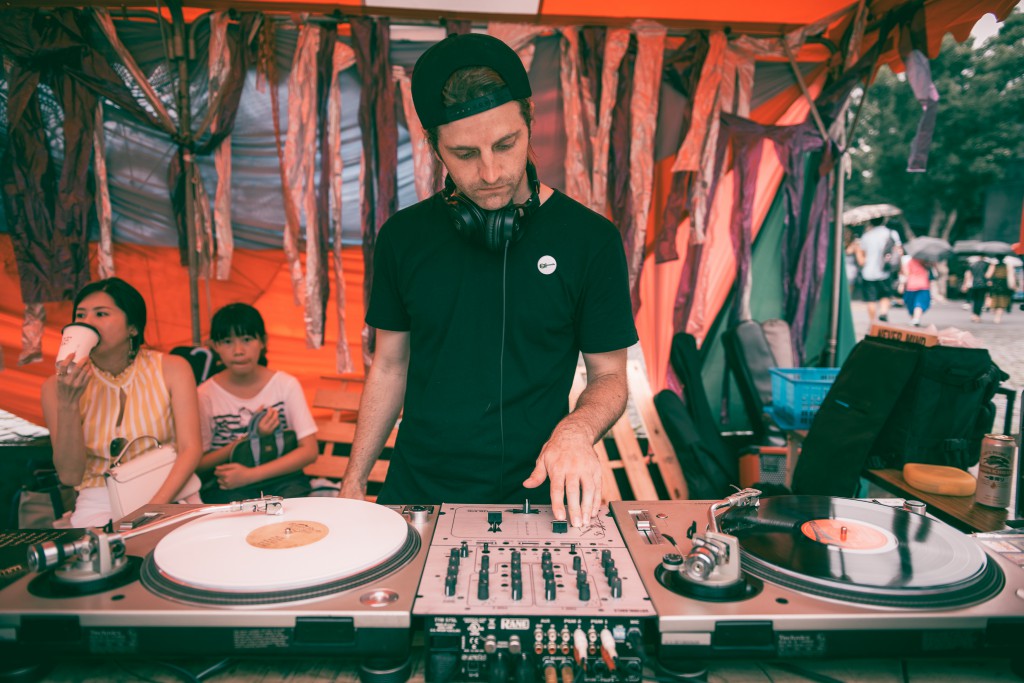 The highlight of the evening was the lucky draw giving three lucky winners the opportunity to gain a three-day festival pass. Koichi did the honors digging deep into the lucky draw box and pulling out three winners who happened to be in the audience at 8pm in the evening. Each was excited for the chance to go abroad with many jumping with glee. The final two DJ performances were quite eclectic, with Dutch E. Germ plugging in his iPhone and performing trance-like Bulgarian throat singing tribal rhythms. He has a new album out soon so watch for that. And then it was the mighty @llen, godfather of local rave, acid house, under the bridge party scene who dove deep into his record selection to play New Order's "Blude Monday" and Clash set-closer "Straight to Hell". The crowd then repaired to respective corners of lawn for late night frolicking while others went to the restaurant and A/C to enjoy World Cup action.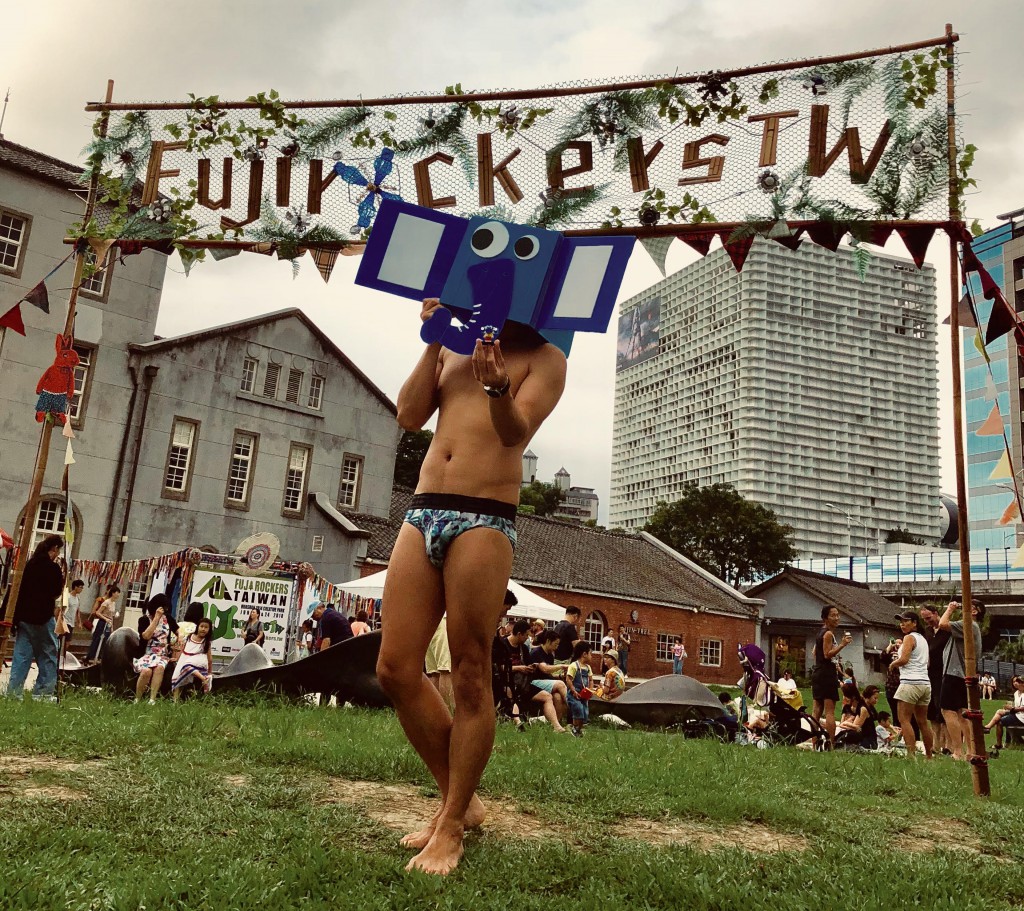 How to follow up on day 2? Well, the mighty 6 speaker sound system stacked aboard wooden pallets was rewired and tweaked, and tested with some Bob Dylan classics. When everything checked out, the frisbees and soccer balls was tossed on the lawn and Lin dropped a mucho eclectic set such as Sex Pistols at 45 speed, some Smiths, and other hard banging tunes. She turned it over to Koichi who too his second turn on the decks, pumping up the volume with Steppenwolf's war cry, "Born to be Wild" and other favorites. It was way more family oriented on Sunday, and two artists donated their skills for local charity, Garden of Hope, who help at-risk women. After Nozumo Kitazawa's turn at the tables, a frequent visitor to Blue Galaxy at Fuji Rock's World Court, another drawing was held and two lucky winners will soon be on their way to Fuji Rock. And finally, last but not least, there was a live Pink Floyd tribute dubbed "In the Flesh". Sparks flew during the set-up, and after a 30-minute delay, a 5-screen projection and hour plus set of music was performed before a thoroughly chilled out audience.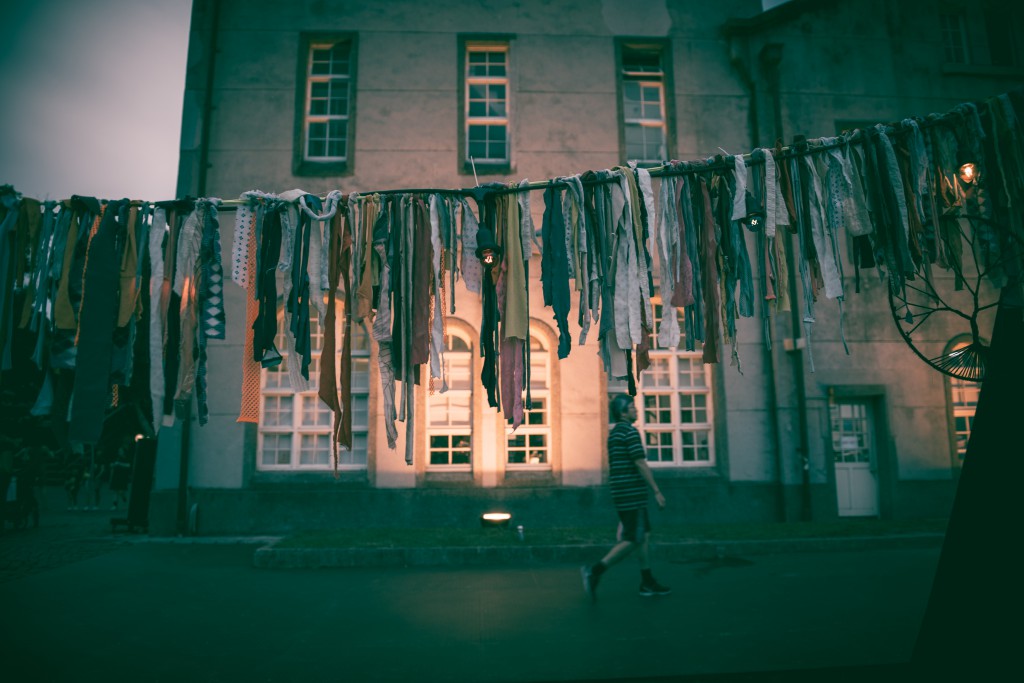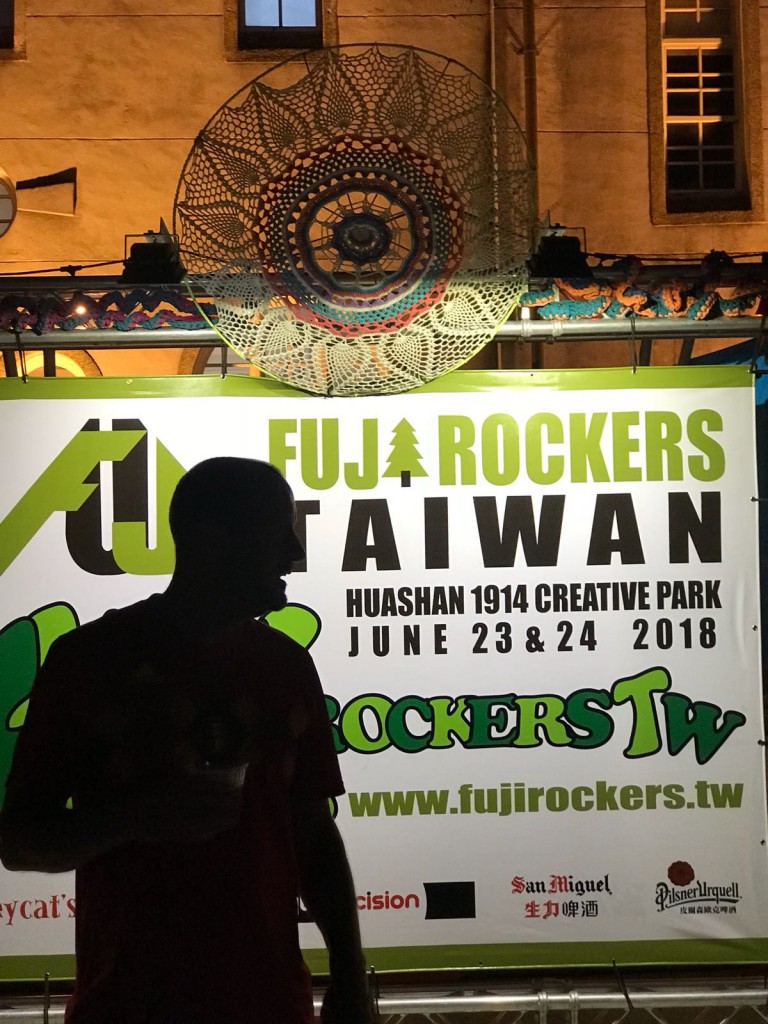 Text Sean Scanlan
Photos: Jason Matthew Peters, "Bunny" by Koichi Hanufasa, "Elephant" by Mark Thomas